Embassy visit to Toruń, 16 November
News
18 November 2022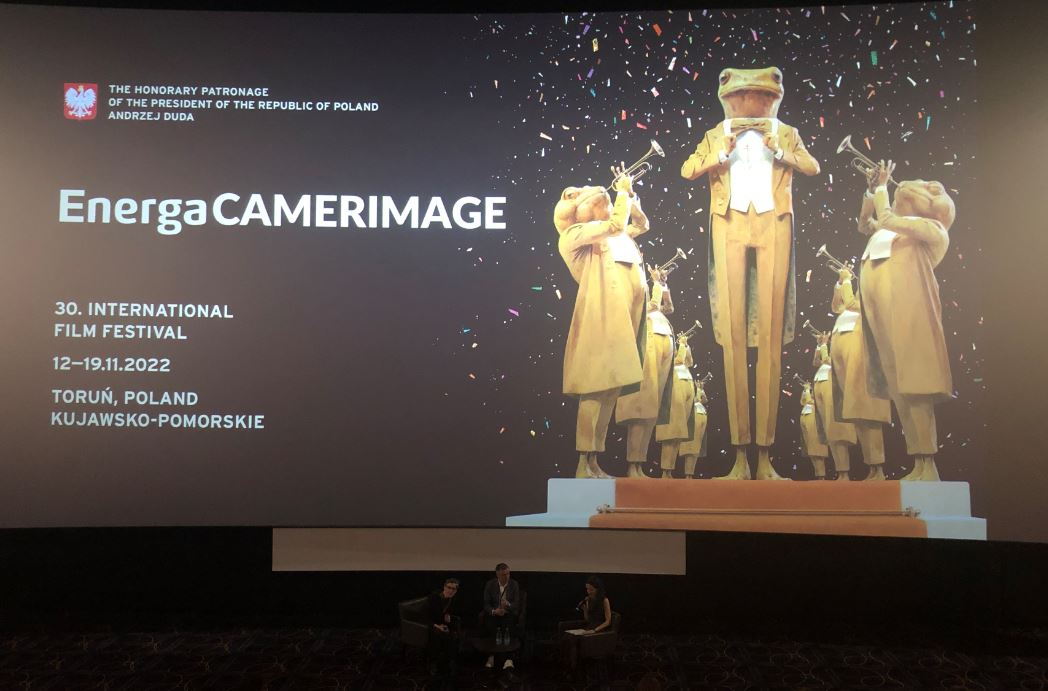 On 16 November, the Embassy team travelled to Toruń for the EnergaCAMERIMAGE International Film Festival.
Irish film An Cailín Ciúin / The Quiet Girl has received international acclaim, and is among the films featured in the Festival's Director's Debut Competition in 2022.
Embassy representatives met with Director of the film, Colm Bairéad, and Director of Cinematography, Kate McCullough, who travelled to Poland for the Festival.
We also had the opportunity to meet with Director of EnergaCAMERIMAGE Festival, Marek Żydowicz, along with Joanna Żydowicz-Barciś and Mateusz Józefowicz from the Festival team. We discussed the many opportunities for supporting Irish films in Poland, with exciting possibilities for cooperation.
The screening of the film was fully sold out and well received by all in attendance.