Seamus Heaney Painting Competition
News
23 August 2023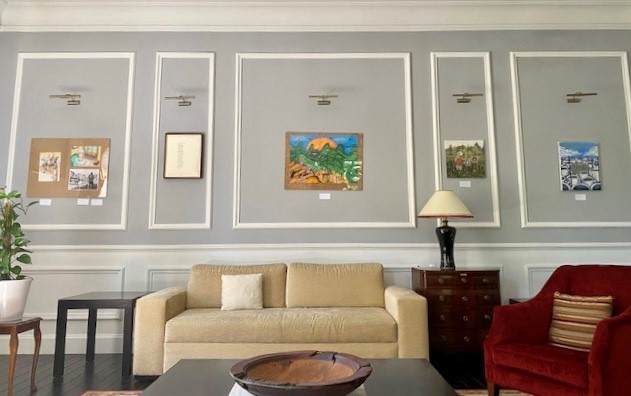 Our friends at the Irish Culture Foundation organised a competition for school children across Poland this year, asking them to paint a picture based on one of Seamus Heaney's poems.
There was huge interest, with over 145 students taking part, and a really high quality of entrants.
After a tough debate among the judges, the following students were selected as the prize winners.
1st place: Patrycja Panasz – Blackberry Picking
2nd place (joint): Jakub Żaliński – The Railway Children
2nd place (joint): Hanna Fijałkowska – Postscript
3rd place: Alicja Bilska – Digging
Honorable mentions: Izabela Bielińska – Digging; Karina Mydlarz – The Railway Children; Nikola Rubasińska – The Railway Children
These paintings are now hanging in pride of place in the Irish Residence in Warsaw, alongside an extract from the "Cure at Troy" by Seamus Heaney.
Congratulations to the winners, well done to all the entrants, and sincere thanks to Justyna Schramm of the Irish Culture Foundation for organising this great initiative.