Visit to Łódź
News
25 September 2023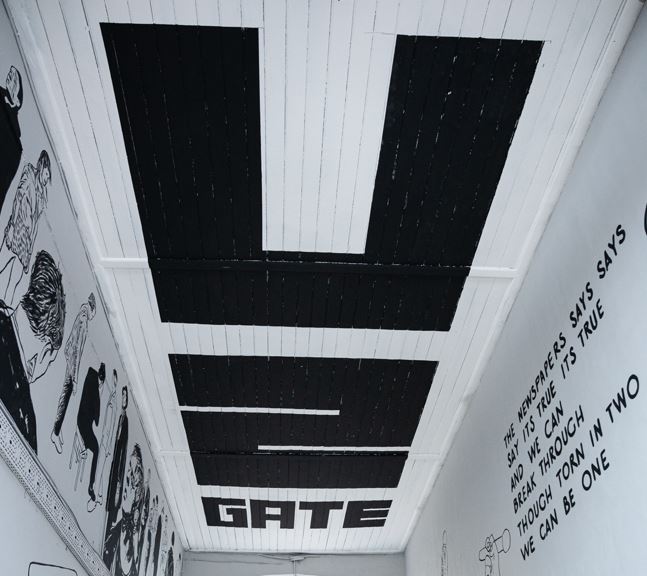 U2's song "New Year's Day", released 40 years ago, was inspired by the Solidarity movement in Poland.
In honour of this anniversary, OFF Piotrkowska in Łódź has created a fantastic mural – U2 Gate. OFF Piotrkowska is an iconic retail, office and entertainment space in the heart of Łódź, which was developed by Irish company OPG Property Professionals.
Ambassador Haughey attended a special concert to officially launch the mural on 23 September. Guests were treated to a brilliant performance by the Irish artist Jules Maxwell, playing some of his own songs, as well as some of U2's greatest hits.