Visit to Wrocław
News
25 September 2023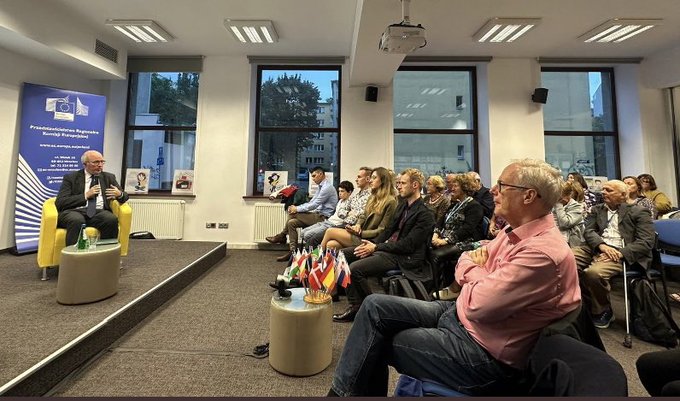 Ambassador Haughey, Deputy Ambassador Lisa-Marie Joyce, and Joanna Warecka made and official visit to Wrocław on 22 September.
In meetings with Deputy Governor Bogusław Szpytma and Deputy Mayor Jakub Mazur, they discussed the growing ties between Ireland and Wrocław, and the potential for increased trade and investment. They also discussed Wrocław's response to Russia's aggression against Ukraine, including welcoming hundreds of thousands of Ukrainian refugees.
Ambassador Haughey and Deputy Ambassador Joyce visited Irish company PM Group, which was established in Cork 50 years ago as an expert in project management, design, and advanced construction. They opened their offices in Poland in 1997 and now have offices in Warsaw and Wrocław. We heard about PM Group's success to date in Poland, and their ambitious plans for further growth.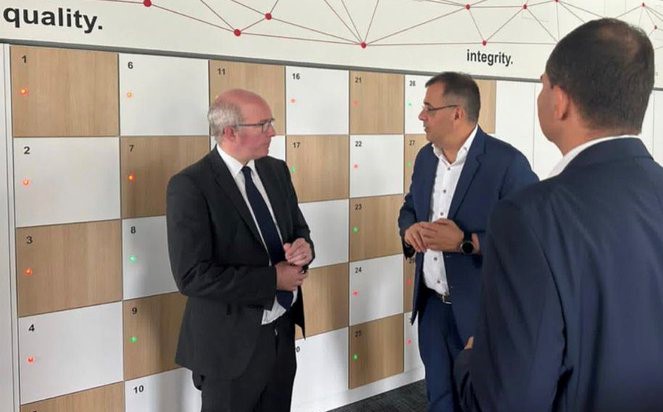 In a meeting with Krzysztof Maj, Director General for Culture in the Marshal's Office, the Embassy staff discussed the potential for increasing cultural connections and tourism between Ireland and Wrocław. There are direct flights between Dublin and Wrocław.
The European Commission Office in Wrocław hosted an event with Ambassador Haughey, reflecting on Ireland's 50 years as a member of the European Union. The Ambassador set out the enormous positive impact that EU membership has had for Ireland, increasing our prosperity, contributing to peace in Northern Ireland, and opening up new possibilities for the Irish people. Following questions from moderator Justyna Mazurek-Schramm from the Irish Culture Foundation, guests were also treated to an exhibition of Irish dancing from the fantastic local Wrocław group Irish Spin.
Following the visit, Ambassador Haughey said "I was hugely impressed by Wrocław. It's a beautiful city, and it's great to already see a very strong Irish presence there, with companies like PM Group and S3 Connected Health. There is huge potential for further building on those links, and we'll be seeking to support companies make the most of opportunities in the region."