Visit to Gdańsk
News
07 June 2023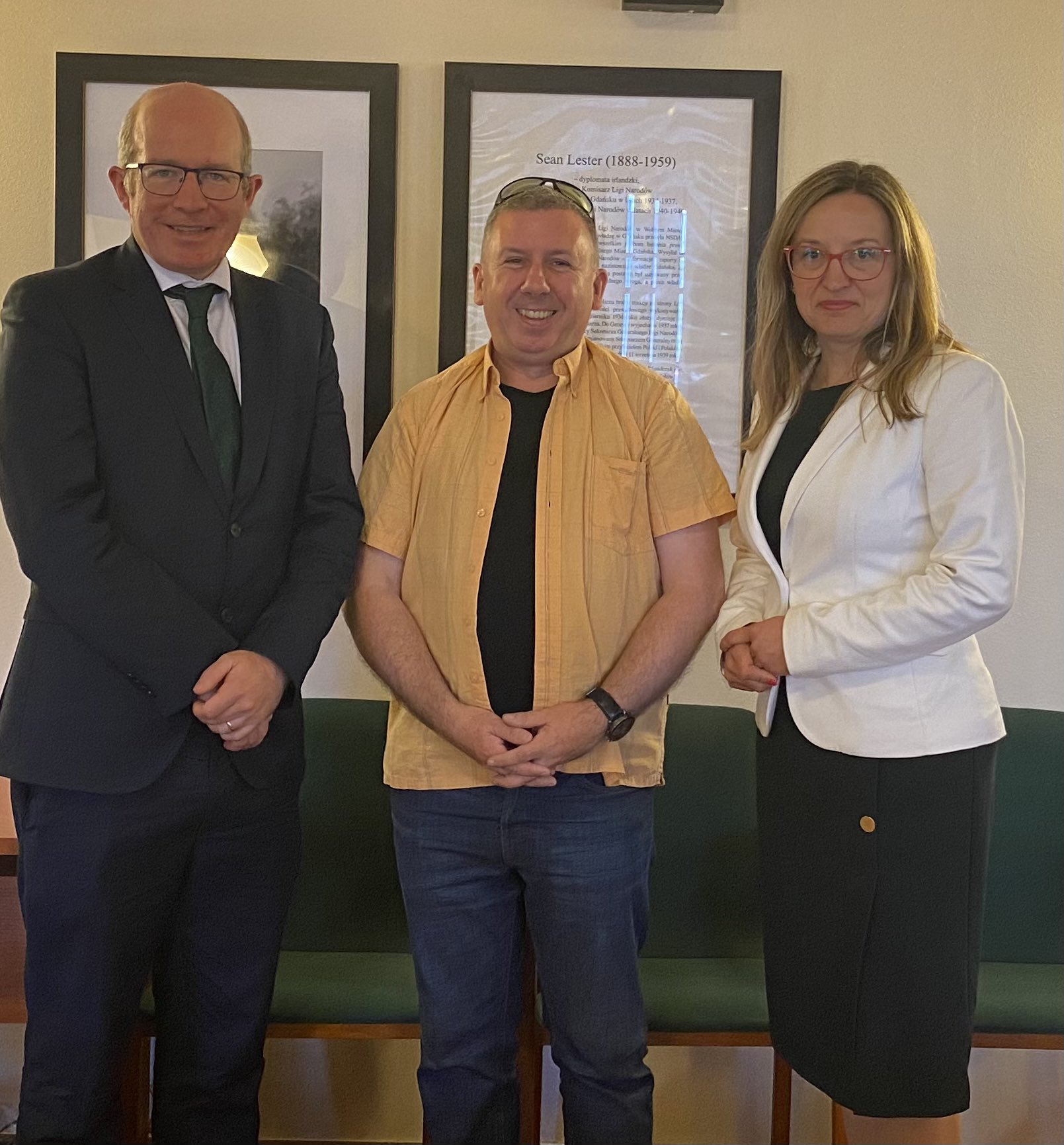 Ambassador Haughey and Claire Callaghan visited Gdańsk from 4 to 6 June. They attended a ceremony at the European Centre for Solidarity in honour of Irish journalist Jacqueline Hayden for her work in Poland during the 1980s and the transition from Communism. (More details here).
They also met the Mayor and Deputy Mayor of Gdańsk, as well as representatives of the University of Gdańsk, and Tolerado, a support group for LGBTI+ people.
From 1934 to 1937 Irish Diplomat Sean Lester served as High Commissioner of the League of Nations in Gdańsk. Lester sought to warn the League about the growing totalitarian policies of Nazi Germany, particularly its persecution and discrimination against Jewish people. Agnieszka Owczarczak, Chair of Gdańsk City Council, and Paul McNamara, an expert in the life of Lester, showed us the building where Sean Lester worked, and which now serves as the offices of Gdańsk City Council. In 2010, a room in the building was dedicated to Lester.