Dr. Jacqueline Hayden receives Medal of Gratitude
News
05 June 2023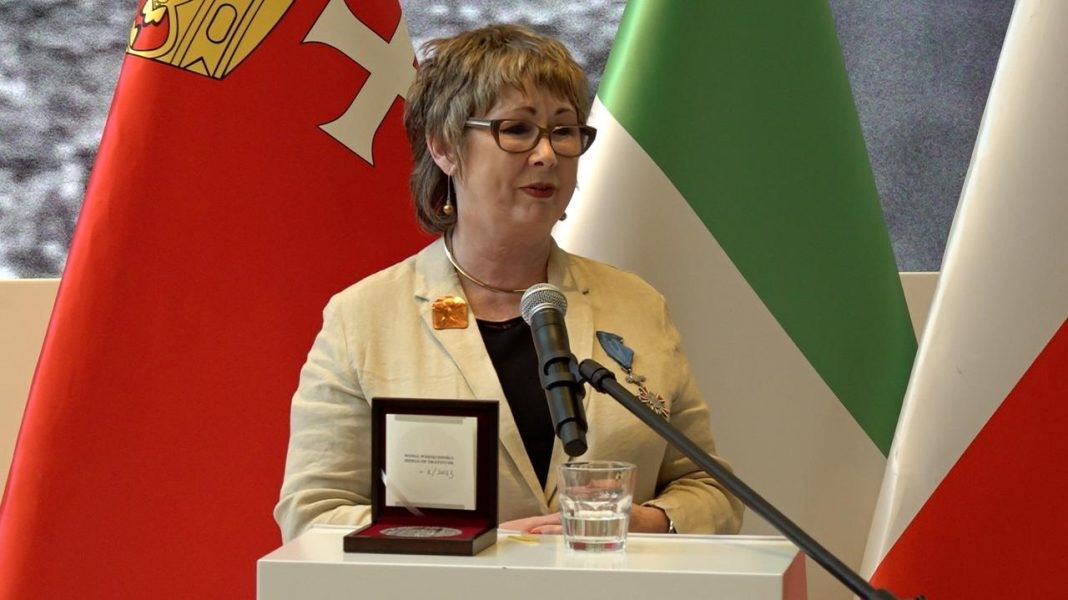 Irish journalist Jacqueline Hayden visited Poland throughout the 1980s, meeting with the leaders of Solidarity and other political leaders, and reporting on a momentous time in Poland's transition from communist rule to democracy.
Dr. Hayden recorded her conversations on cassette tapes, and kept all the records. This year, she donated the archive of her tapes to the European Solidarity Centre in Gdańsk, where the files will be digitised and made available to future journalists, students, researchers, or the general public.
In honour of her work, on 4 June the European Solidarity Centre awarded Dr. Hayden the Medal of Gratitude at a Ceremony in Gdańsk.