Warsaw Rising
News
01 August 2023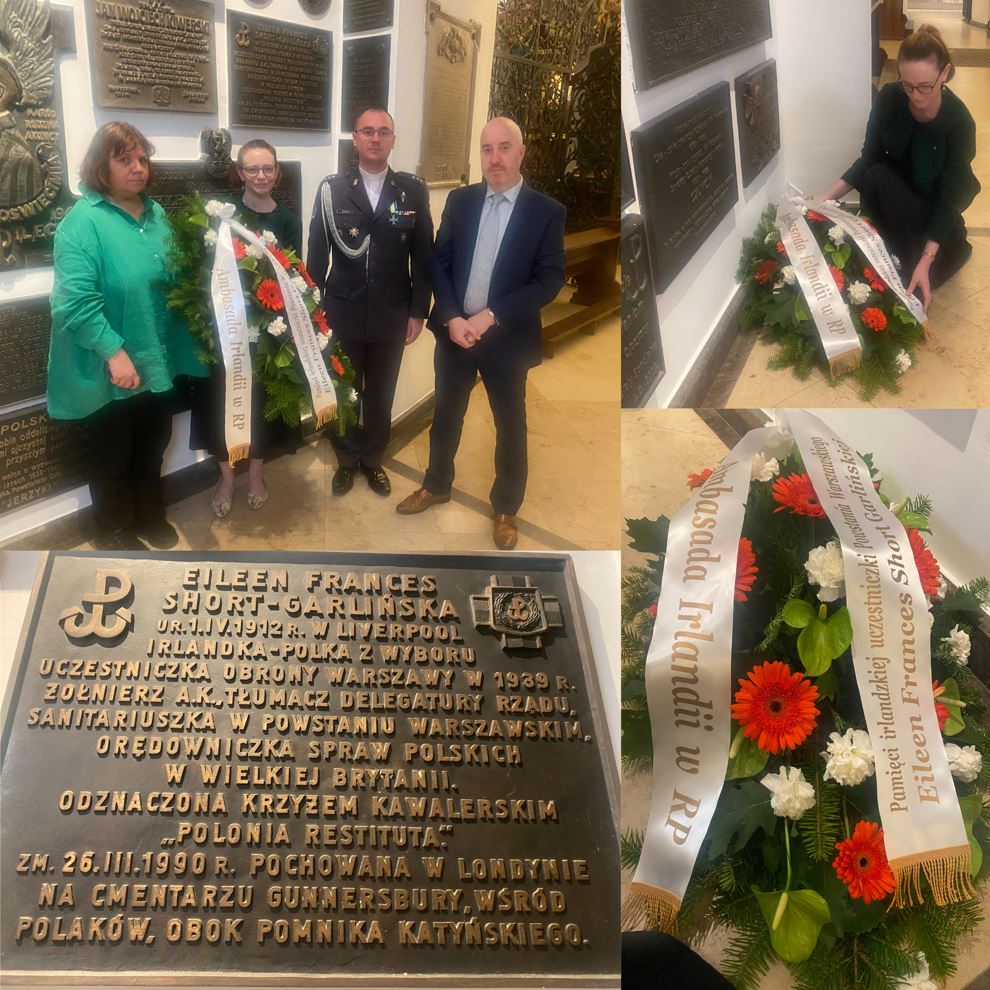 On 31 July, Deputy Ambassador Claire Callaghan attended ceremonies to commemorate the 79th anniversary of the Warsaw Rising.
The Embassy team also separately paid tribute to Eileen Frances Short-Garlińska, an Irish-Polish woman, whose involvement in the rising is remembered in a plaque at the Field Cathedral of the Polish Army in Warsaw.
Eileen Short was born to an Irish family in Liverpool in 1912. She moved to Warsaw in 1935 to teach English, and married Józef Garliński in September 1939. Eileen and her husband joined the Home Army and worked to resist the Nazi German occupation of Poland.
When the Warsaw Rising broke out, Eileen became a nurse in the Kryska Group operating in Czerniaków. Afterwards she escaped to Britain, where she worked as a translator for the Polish Government-in-Exile. She was awarded the Knight's Cross of Polonia Restituta by the Government-in-Exile in 1986. She died on 26 March 1990.