Bloomsday 2019
News
12 June 2019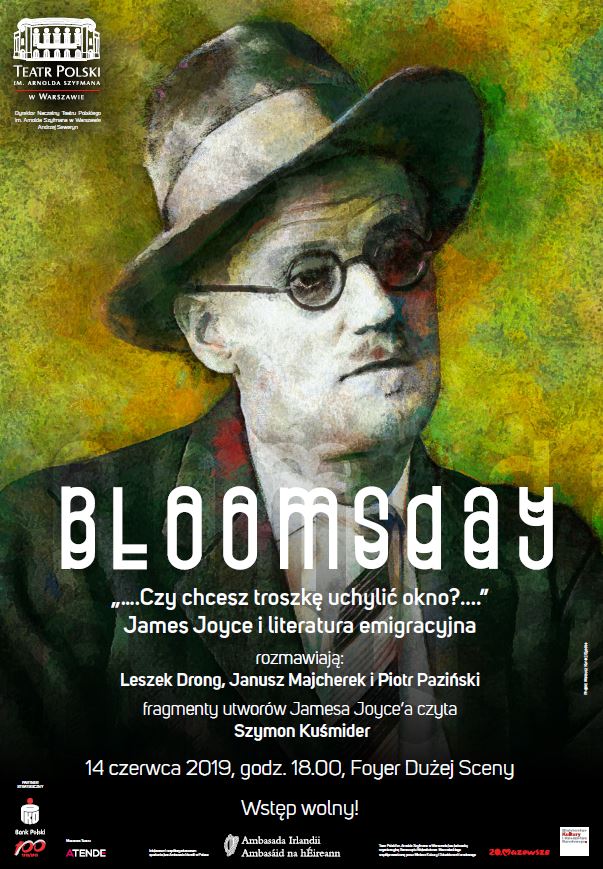 Bloomsday is an annual celebration of James Joyce that takes place in Dublin and around the world on 16 June, the date depicted in Joyce's most famous novel, 'Ulysses'.
Join us on Friday 14 June at 18.00 in Warsaw's Teatr Polski for a special Bloomsday event, with readings by Szymon Kuśmider. Joyce experts Leszek Drong, Janusz Majcherek and Piotr Paziński will discuss James Joyce and the emigration literature. The event will be followed by a reception.
Entry to this event is free. The event will be held in Polish only. Further information can be found here.
On Sunday 16 June, copies of Joyce's 'Ulysses' will be available in English and Polish to pick up and read over a coffee in Warsaw cafés: Jaś & Małgosia, Kawiarnia Kafka and La Lucy.