Ambassador Haughey's trip to Gdańsk, 20 April
News
24 April 2023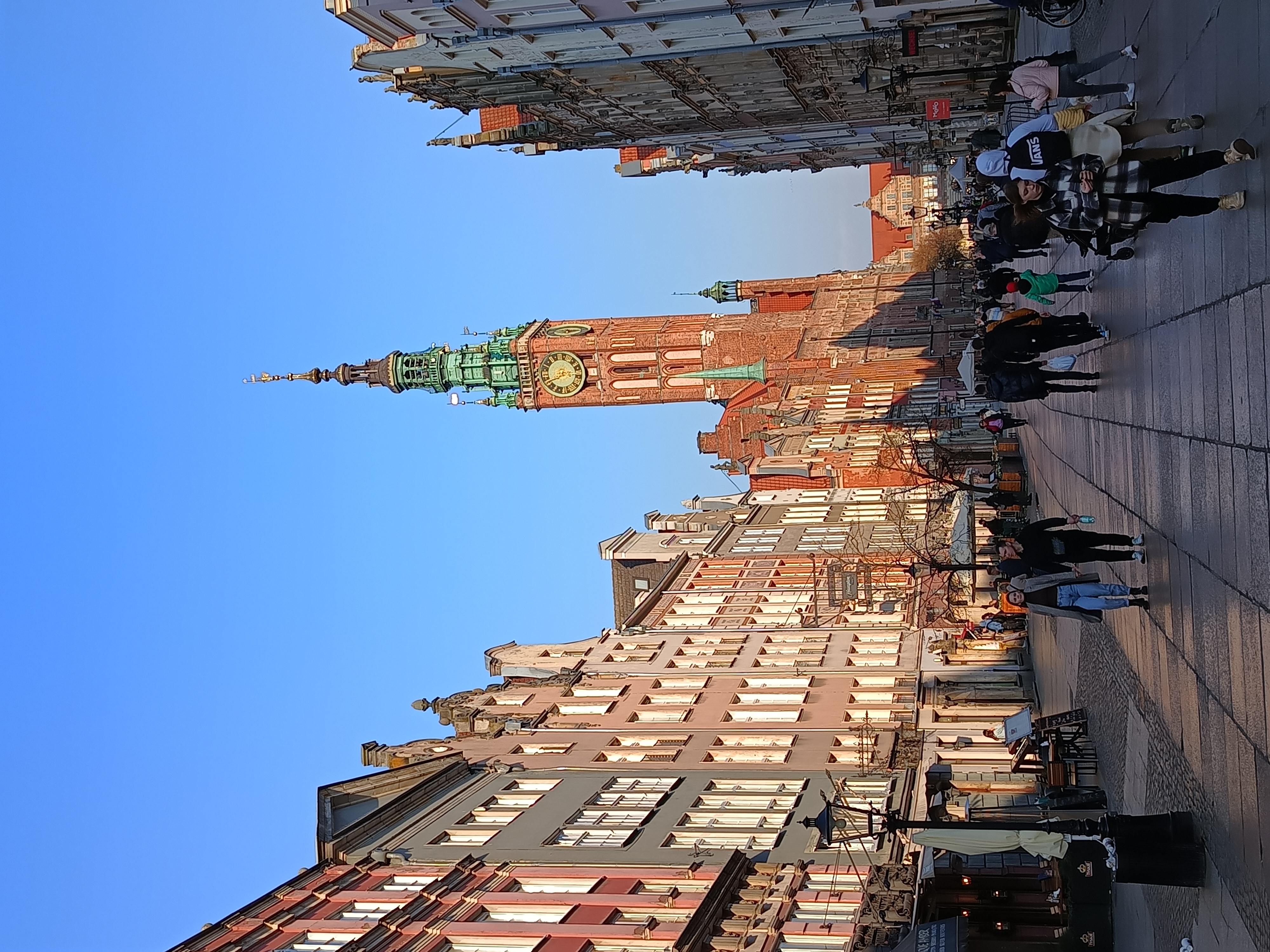 ‌On 20 April, Ambassador Haughey visited the city of Gdańsk, on Poland's Baltic coast.
He met the Governor of Pomeranian Voivodeship, Dariusz Drelich. They discussed the many close ties between Ireland and Poland, as well as our shared support for Ukraine. Ambassador Haughey thanked him for many years of excellent cooperation, including the "greening" of buildings and monuments in Gdańsk and across the region as part of the Global Greenings initiative for St. Patrick's Day over many years. Both the Embassy and the Voivodeship have been working on tree-planting initiatives this year.
‌
Ambassador Haughey then paid a visit to the European Solidarity Centre, where he met with Director Basil Kerski and Head of International Relations and Diplomatic Protocol, Magdalena Charkin-Jaszcza. It was wonderful to see the museum and hear about the great work the Centre is involved with to support democratic values worldwide and in sharing the important history and impact of the Solidarity movement in Poland.
‌
Ambassador Haughey visited Taoglas, a global Irish company with operations in Gdańsk. Taoglas specialise in antennas and connectivity systems and showed the Ambassador some of their ongoing projects involving IoT solutions. It was really inspiring to see the fantastic and innovative work that having such a global impact for the future, from components of self-driving cars to facilitating crucial advances in healthcare.
In the evening, he attended a special production of Brian Friel's Translations, performed as part of the "Found in Translation"Festival organised by the Gdańsk City Cultural Institute and supported by the Department of Foreign Affairs. This special production accompanied the first translation of Friel's masterpiece into Polish. Ambassador Haughey was delighted to meet with the cast, crew and translators of the work, after the performance and engage with the organisers of the Festival.