Ambassador Haughey visited Kraków on 19-20 October
News
21 October 2022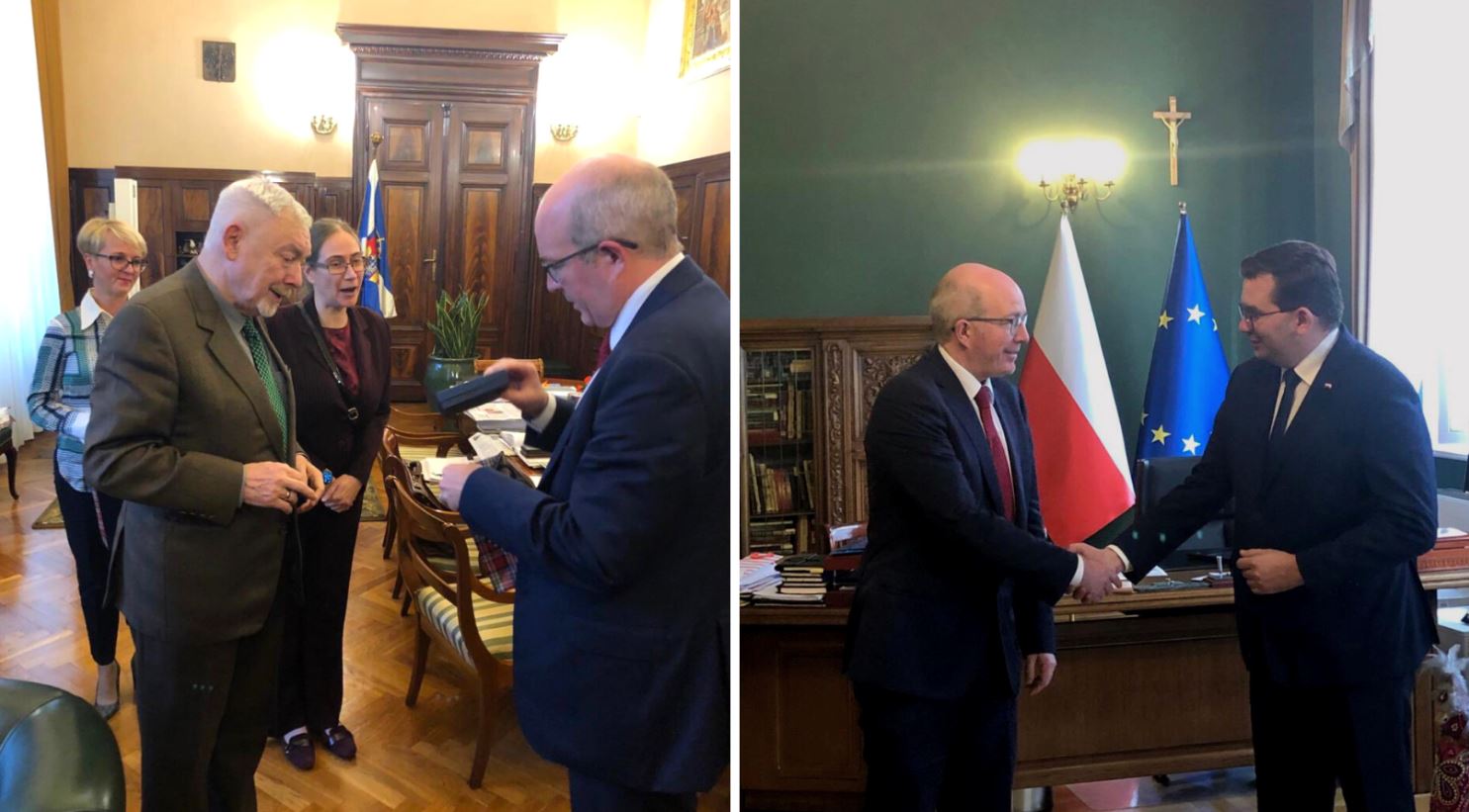 In official meetings with Mayor Jacek Majchrowski, and Voivoide of the Małopolska region, Łukasz Kmita, the Ambassador discussed the strong bilateral relationship between Poland and Ireland, as well as our common support for Ukraine faced with Russian aggression.
One of Kraków's most celebrated residents was the winner of the Nobel Prize for Literature, Czesław Miłosz. During his life, Miłosz formed a friendship with Irish Nobel Laureate Seamus Heaney. Ambassador Haughey had the privilege of visiting Miłosz's apartment in Kraków, which has been preserved exactly as it was at the time of his death in 2004. As part of a partnership with the Estate of Seamus Heaney and the Kraków Festival Office, an Irish writer will have the opportunity to live and work in Kraków in Autumn 2023 for a period of 4-6 weeks. Applications for the residency recently closed, and the applications are being considered by an eminent judging panel. The Ambassador met the Polish members of the panel to thank them for their support for this exciting initiative.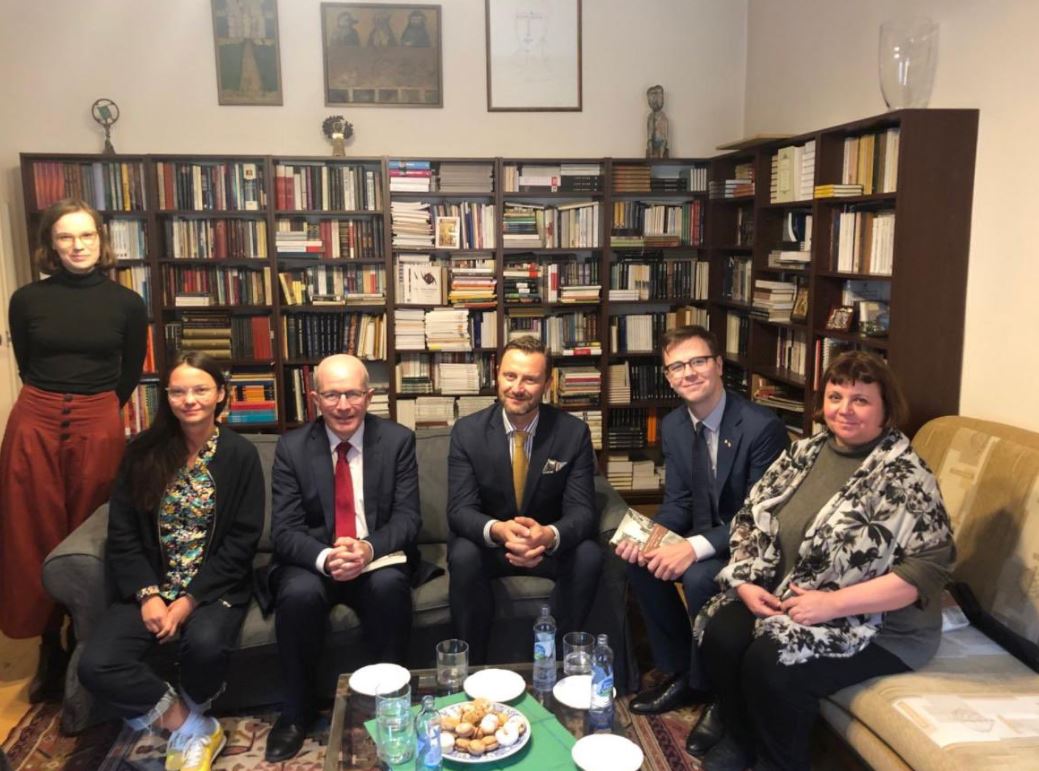 The Ambassador also met Katarzyna Bazarnik, Chairperson of the Polish Association of Irish studies. Across Poland, there is huge interest in Irish literature and history. PAIS brings together academics active in these fields for regular discussions and events.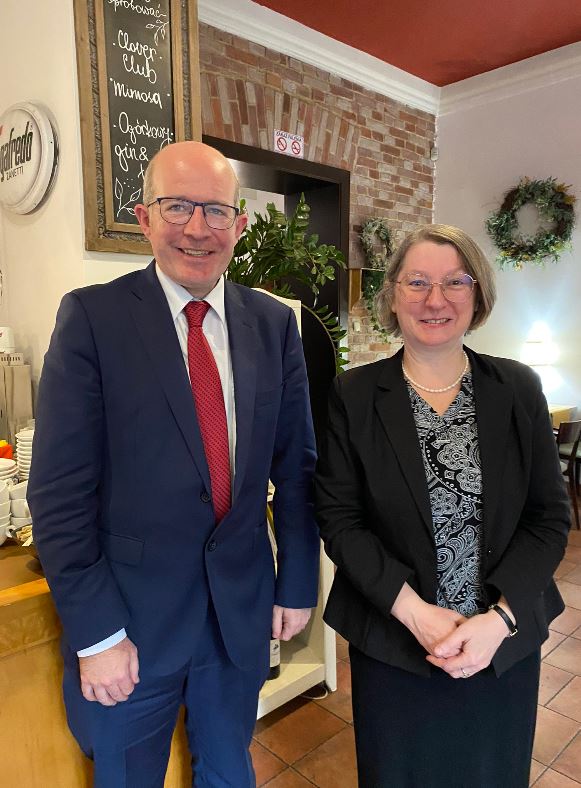 The Galicia Jewish Museum was established in 2004 to celebrate and commemorate Jewish communities in Polish Galicia. The Ambassador received a fascinating tour from Museum Director Jakub Nowakowski. He also met with students to discuss the Crocus Project. This initiative – which began in Ireland under the auspices of Holocaust Education Ireland – has since spread across Europe. Students plant crocuses in autumn, which will bloom in the spring, in memory of the 1.5 million Jewish children who perished in the Holocaust. Ambassador Haughey planted some crocus bulbs, and heard that in Poland this year, around 60,000 students will participate in the initiative.