Celebrating 50 Years of Ireland in the EU
News
13 March 2023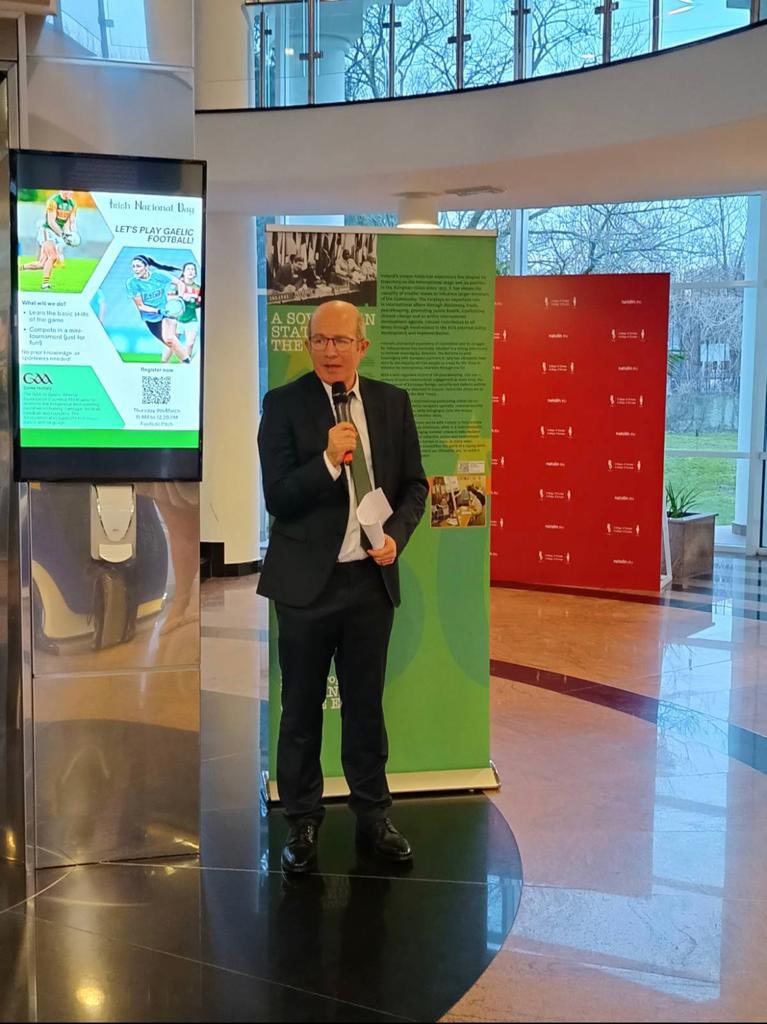 Ireland joined the European Economic Community (now the European Union) on 1 January 1973.
This was a decision which changed Ireland forever, for the better. It transformed Ireland from one of the poorest countries in Europe to an outward looking, modern economy. It created possibilities for the people of Ireland to work, travel, study across Europe, and drove improvements in equal rights and opportunities for all Irish people.
John Hume described the EU as "the best example in the history of the world of conflict resolution", and membership of the EU made a crucial contribution towards securing peace on the island of Ireland.
On 10 March the Embassy launched an exhibition to mark Ireland's 50 years in the EU at the College of Europe Natolin. Irish students at the College organised a fantastic evening of Irish food, music and storytelling, and Ambassador Haughey delivered a keynote address setting out the benefits of EU membership for Ireland.