Ambassador Haughey presents credentials to President Andrzej Duda
News
10 October 2022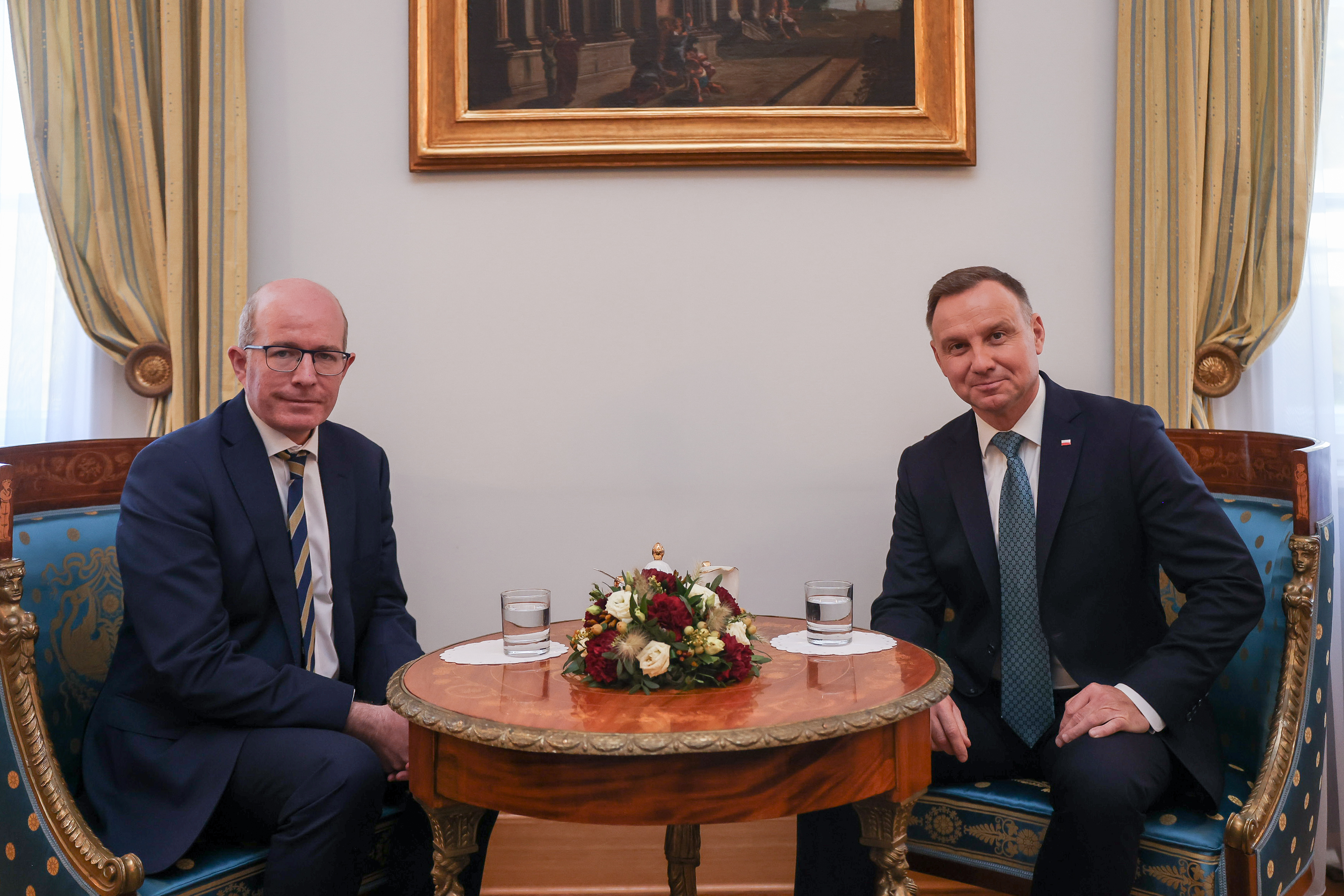 Fot. Grzegorz Jakubowski/KPRP
On Monday 10 October, Patrick Haughey presented credentials to President Andrzej Duda to become Ireland's 8th resident Ambassador in Poland.
Speaking after the ceremony in the Belvedere Palace, Ambassador Haughey said: "It is an honour to represent Ireland in Poland, and to continue to build on the strong relationship between our two countries.
The connections between Ireland and Poland have never been stronger: in trade and investment, in culture, and above all, in our people to people links. Working with my team at the Embassy, alongside partner organisations Enterprise Ireland and Bord Bia, we will look for every opportunity to strengthen those ties further.
These are challenging times in Europe as a result of the war in Ukraine. Poland has shown tremendous leadership and generosity, not least in providing shelter to so many Ukrainian refugees. I look forward to working closely with Polish counterparts to discuss our collective European response to Russia's aggression, and how we can assist Ukraine."
In his first official act after presenting credentials, Ambassador Haughey laid a wreath at the Tomb of the Unknown Soldier in Plac Marszałka Józefa Piłsudskiego in Warsaw.