Bloomsday 2022 – Celebrating 100 Years of Ulysses
News
29 June 2022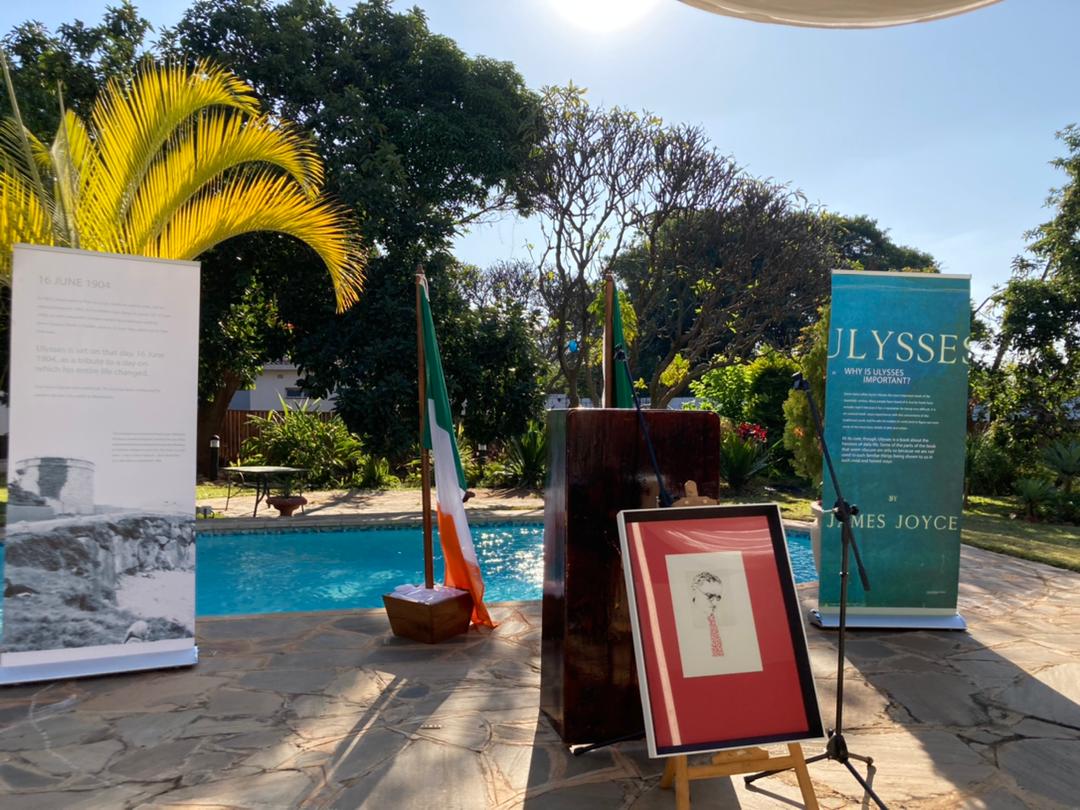 The Embassy of Ireland in Lusaka hosted a special Bloomsday Event on June 16 2022 to mark 100 years since the publication of James Joyce's Ulysses.
One hundred years ago, on February 2nd 1922, James Joyce's Ulysses was first published by Sylvia Beach in a small bookshop in Paris. The book, which consumed 7 years of Joyce's life, years in which his family's circumstances were very difficult, would have a profound impact on the literature and culture of the century to follow. No twentieth century novel has rivalled Ulysses in its reach. Though Ulysses was banned initially in America and Britain, where it shocked and stunned in equal measure, Joyce's epic soon came to be celebrated as a masterpiece of modernism and a revolution in literary expression.
This year, events were held across the world on June 16th to celebrate this momentous occasion. The Embassy of Ireland hosted a Bloomsday event celebrating literature from James Joyce and beyond. Ambassador Bronagh Carr opened and closed the event with readings and reflections on pieces of literature representative of Irish Culture and heritage. The event was MC-ed by Adam McGuigan who founded the Barefeet Theatre company in Lusaka, and some members of the company read extracts from Joyce's work including Ulysses, with an extract from "The Dead" from Dubliners, accompanied by a violinist. Members of the Irish community shared their experiences with James Joyce's Ulysses and recited pieces from the novel including Fr Charles Searson, a Jesuit priest in Zambia who came dressed as Fr John Conmee S.J. and read extracts related to the priest character in the book. Members of the Diplomatic corps shared literature from their countries with contributions from the Turkish, Swedish and Japanese Ambassadors, as well as from diplomats from the British and Canadian High Commissions. Literature from Kenyan and Zambian writers was also recited.
The Embassy would like to thank everyone that contributed to the success of the event and looks forward to celebrating literature in all its forms at future events.