Addressing Gender-Based Violence in Zambia
News
14 October 2020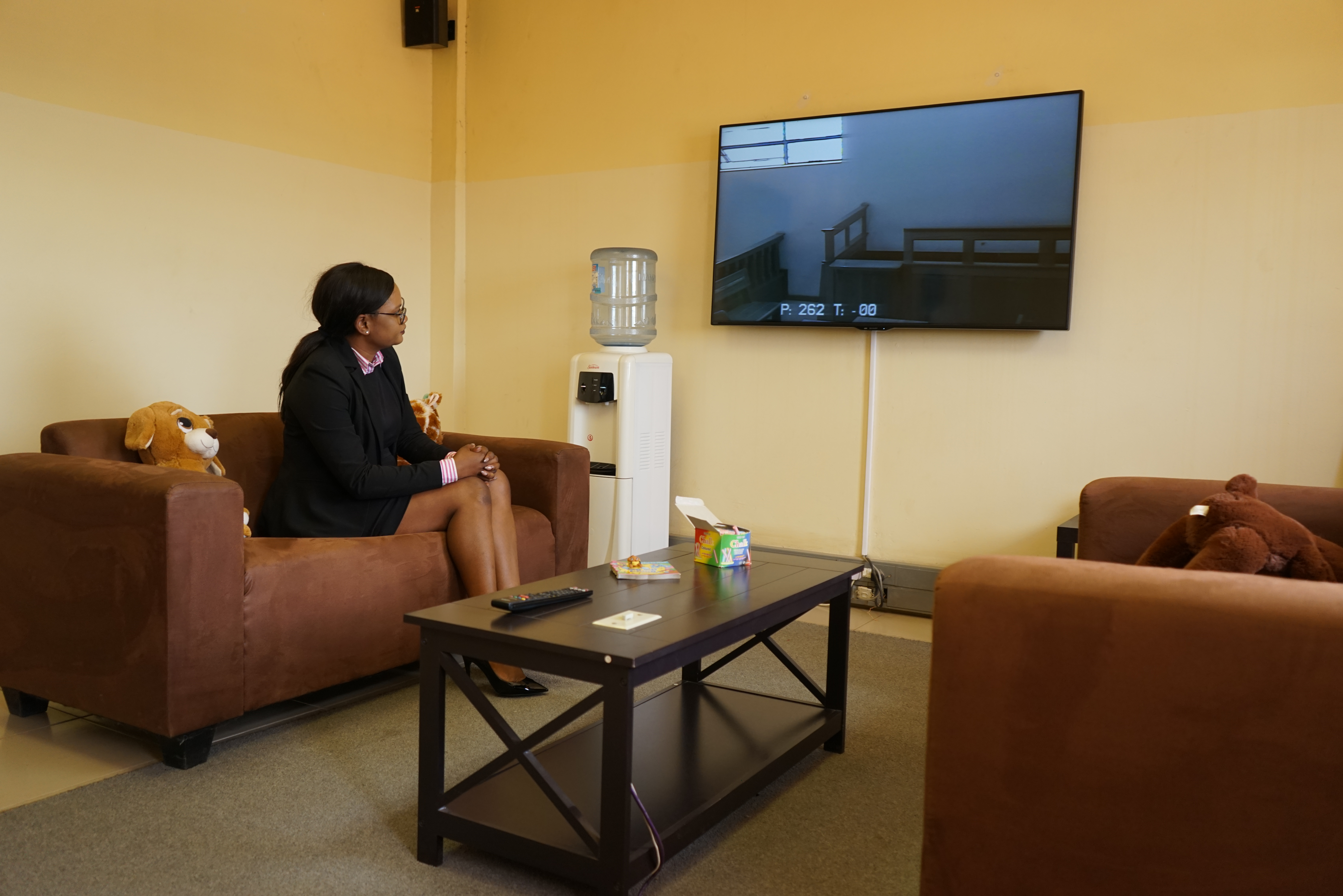 Sylvia Tolosi, Director of IT at the courts, in one of the Irish Aid supported witness rooms. These rooms allow witnesses, particularly children, to provide evidence in a less intimidating environment.
Ireland is a proud supporter of, and advocate for, gender equality. In Zambia, Ireland works with the UN and other partners to prevent gender-based violence and provide support to survivors. Ireland supports a programme to tackle gender-based violence through, among other initiatives, a fast-track courts system.
Survivor-friendly justice is at the heart of this system. The aim of these courts is not only to speed up the process of these cases being heard, but there are also special measures in place to protect survivors from further trauma. Video equipment has been installed to allow survivors to provide evidence in a separate witness room. Children in particular are provided with a safe space to provide evidence and they are supported through the process. It is hoped that as more of these cases are brought through the justice system, the scale of gender-based violence in Zambia will reduce.
As well as the fast-track courts, the programme has other elements, including a focus on the prevention of gender-based violence. By engaging with traditional leaders and through the hosting of community dialogues, particularly with men and boys, the programme aims to discourage gender-based violence and to challenge social and cultural norms that can perpetuate this form of violence. Survivors of violence will also be supported through economic empowerment initiatives, as many are often financially dependent on their abusers. This includes vocational training as well as providing access to financial services. By supporting survivors to gain more independence they may be able to leave an abusive partner or parent, helping to further break the cycle of violence.
Ireland works in close contact with a number of other partners in this programme, including the Zambian Government, UN agencies such as UNDP, UNICEF and UNFPA, and the Swedish Government.