Kansas City Irish Festival 2022
News
09 September 2022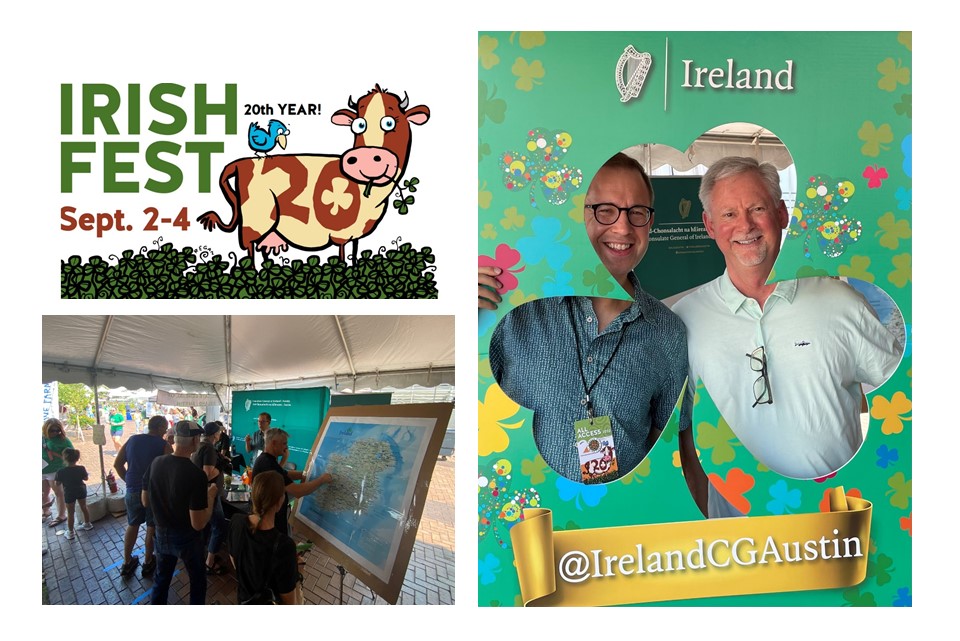 The Consulate team was delighted to return to the annual Kansas City Irish Festival this Labor Day weekend, where we hosted a Pop-Up Consulate.
The festival, which this year celebrated its 20th year, is a major gathering for the Irish American community in the Midwestern region of the United Sates and reflects Kansas City's unique Irish heritage and culture.
The three-day festival included musical performances with acclaimed bands including We Banjo 3, Gaelic Storm, and Carswell & Hope; Irish dance groups, and some fantastic Irish comedy with two live performances by Ardal O'Hanlon.
The event was once again supported by the Irish Government through its Emigrant Support Programme. A number of performers at the Festival were also supported through Culture Ireland grants.
The Pop-Up Consulate was again based in the Cultural Café at the Festival, run by the Kansas City Irish Center (another recipient of Emigrant Support Programme funding). The Consulate team enjoyed meeting with the many hundreds of attendees, answering questions about visiting Ireland, applications for Irish citizenship, the Irish passport service and much more.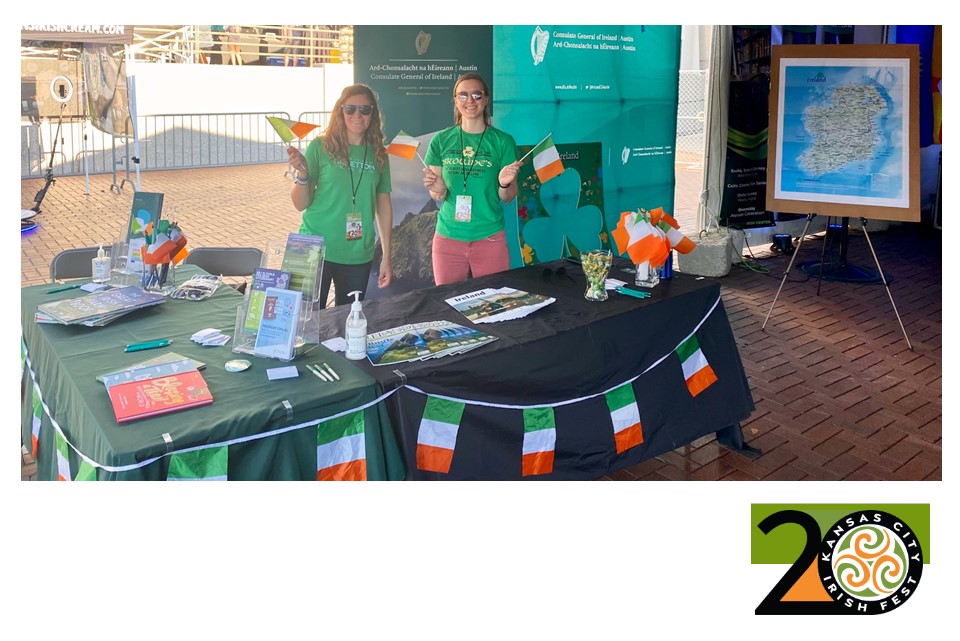 And as always, we received a warm Irish welcome from Kerry Browne and her family at Browne's Irish Marketplace. Browne's Irish Marketplace is the oldest Irish business in North America, founded in 1887, celebrating its first 135 years this year; being a central point within the Irish community. It is also our favourite place to stock up on all of our favourite Irish treats from home!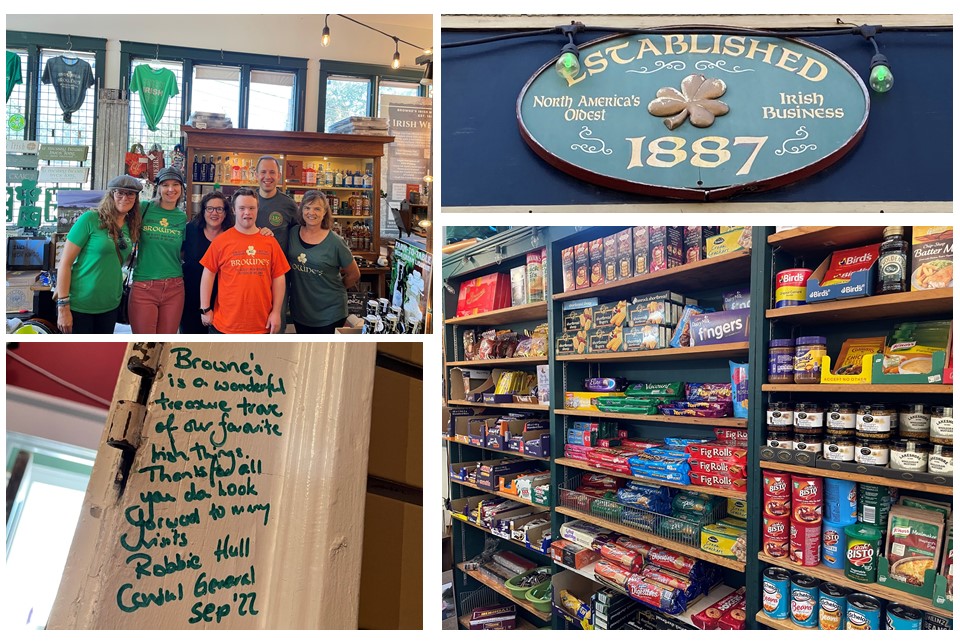 The Consulate congratulates our Irish community in Kansas City, and particularly the Directors, Board and volunteers of this year's Festival for delivering another successful celebration of all things Irish in Kansas City.
We are very looking forward already to the 2023 Kansas City Irish Festival.