Choctaw Nation, Irish Government Seek Submissions for Sculpture Design
News
12 September 2022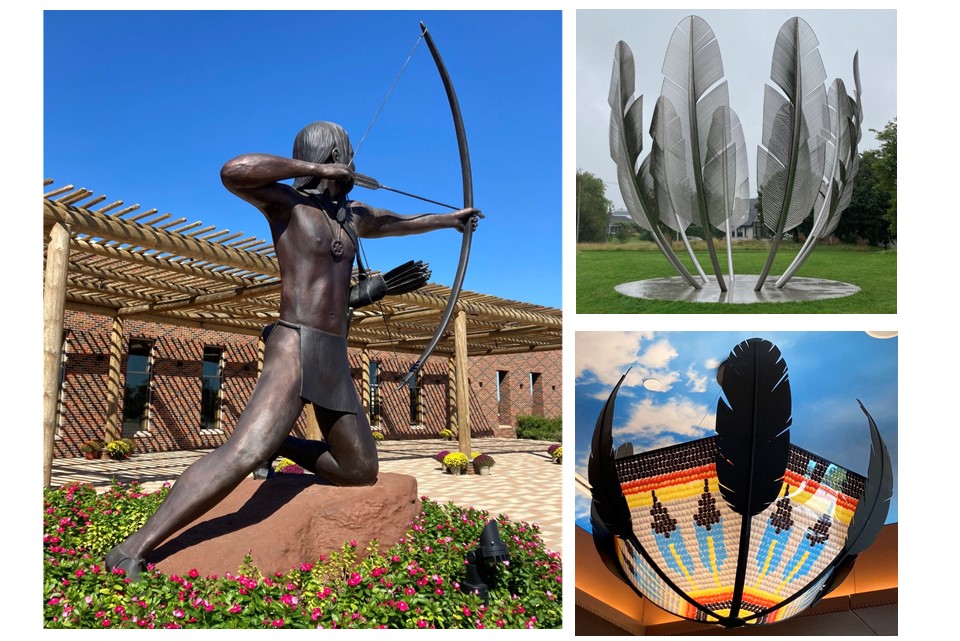 A call for submissions for a work of public art commemorating the Choctaw 1847 donation to aid those during the Irish Famine is now open. With funding provided by the Government of Ireland, the Chahta Foundation has commissioned the art to compliment the Kindred Spirits sculpture in Cork, Ireland. The Kindred Spirits sculpture honours the donation by the tribe immediately after having endured the Trail of Tears.
The sculpture commission is envisioned as a contemporary expression of friendship between peoples.
Proposals which can include collaborations between Choctaw and Irish artists are particularly welcome. A few examples are visual artists working with artists from a different field, working with an Irish fabricator, using Irish materials or any other way that can be imagined.
The final selection will be made on the quality of the final work proposed.
The commissioned artist will create a work that speaks of the key themes:
• Kindness and Generosity
• Connections between people
• The past giving strength for the future
• Bonds between people in adversity are lasting
• The importance of family and culture in the Irish and Choctaw people
A conceptual proposal of no more than 4 standard pages (8.5" x11" inches/A4) should be submitted, that will indicate:
• The theme and narrative of the work
• The material of the work
• The budgets parameters
• The maintenance implications
• A CV that indicates experience in public art commissions
• A general artist's statement
An assessment by a panel which includes stakeholders and professionals in the art field will take place as soon as possible after submission.
For additional background, submission information and selection criteria, an overview document can be found here. Submission deadline is Oct. 14, 2022 (in one PDF). For additional questions not answered in the above linked document, artists can email: artcommittee@choctawnation.com.