Hallowe'en Storytelling Programme 2022
News
02 November 2022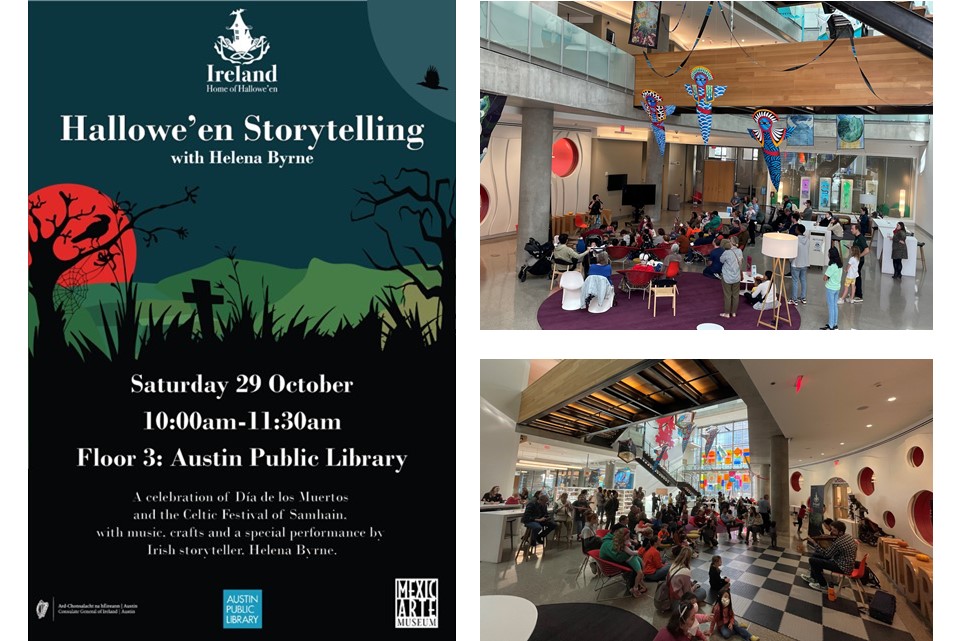 In October, the Consulate was joined by Irish storyteller, Helena Byrne, in Austin for some special events celebrating Samhain and the Irish roots of Hallowe'en.
We joined the students of Mathews Elementary School and Menchaca Elementary School, who enjoyed learning about the púca, the banshee and, of course, the leprechaun.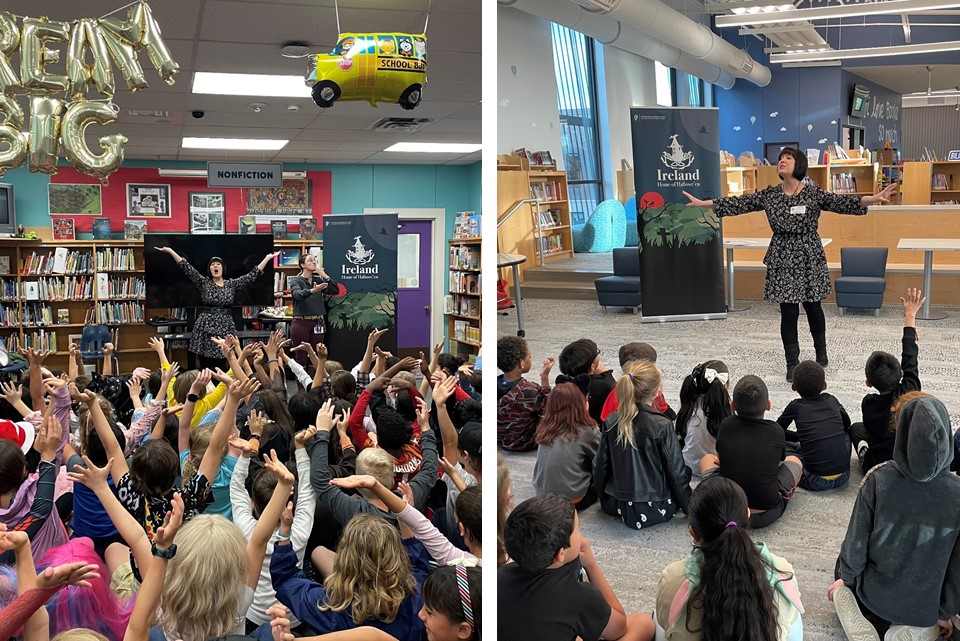 Austin Public Library hosted us as part of the Viva La Vida Festival, for spooky stories before the Día de Muertos parade.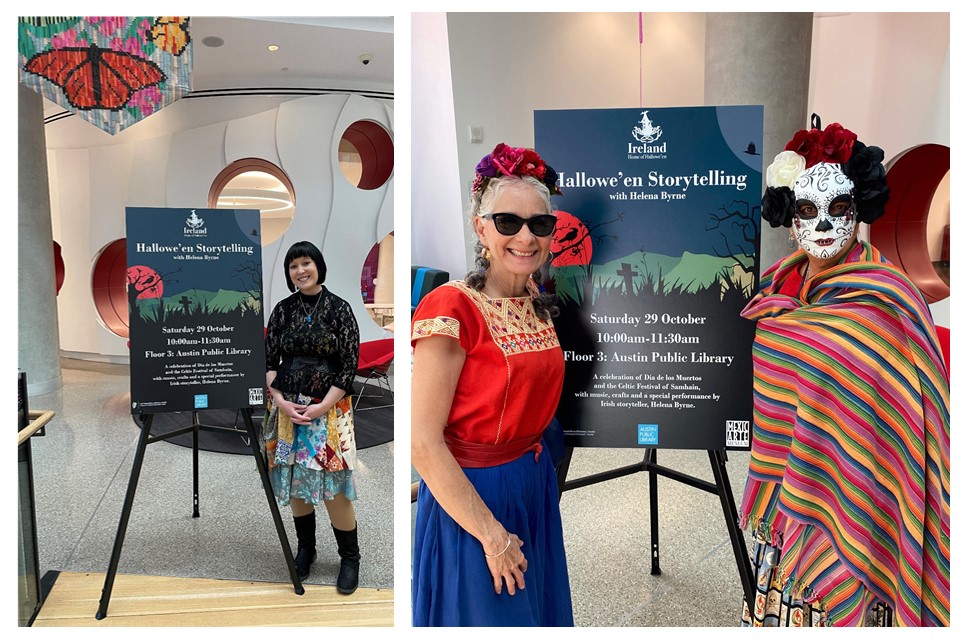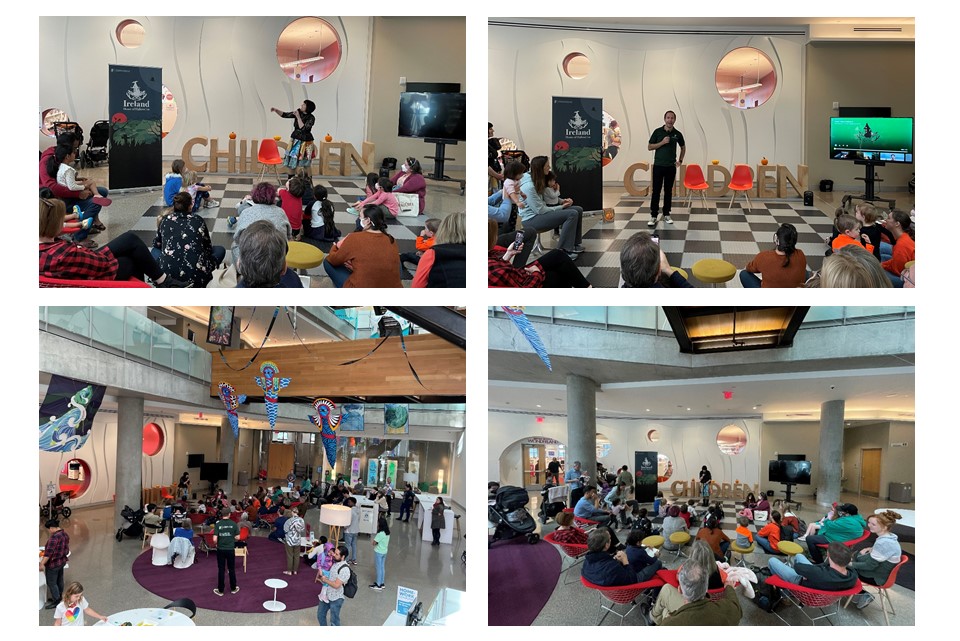 And lastly, we concluded our Hallowe'en programme with a fantastic fall gathering with our Irish community here in Austin, where we had a chance to catch up over tacos and hear more stories and folk songs from Helena Byrne.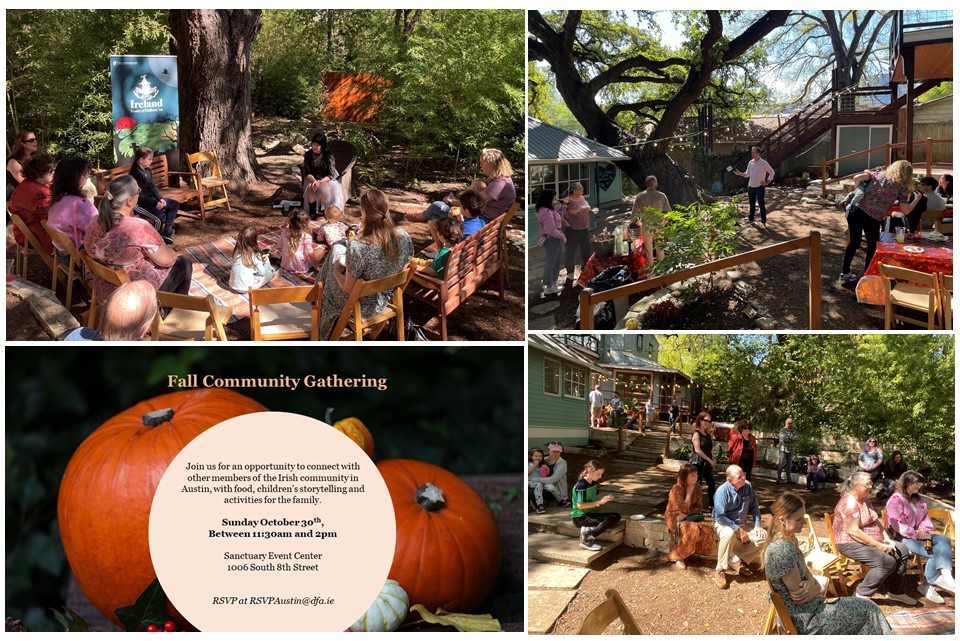 Thanks to all of you who came along!‌