Back for Business – Call for applications now open
News
28 December 2022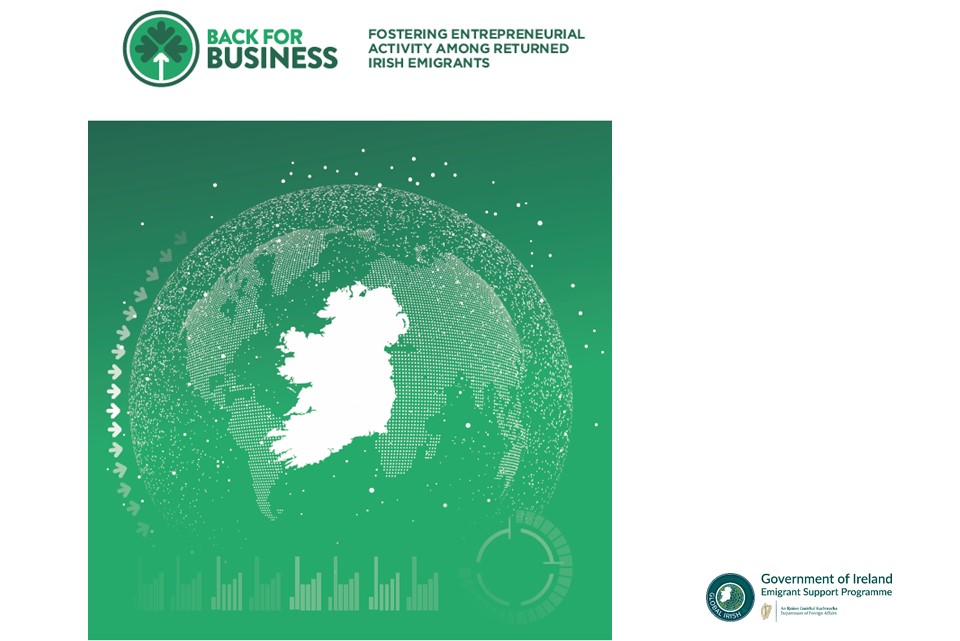 Applications are invited for the Back for Business programme, established to support Irish emigrants who want to return to Ireland and set up a business here.
Back for Business is an initiative to foster and support entrepreneurial activity among returned emigrants or those returning to live in Ireland. The development programme is aimed at assisting them to start and develop a business. It addresses the challenges that all early stage entrepreneurs face, with a particular focus on the additional barriers and challenges faced by those who have been out of the country for some time.
The programme is open to returned emigrants who have lived abroad for at least a year and have returned to Ireland within the last three years, or those currently living abroad who are planning to return to live in Ireland in the near future.
Those interested in participating in the next Back for Business cycle should register their interest on www.backforbusiness.com in the first instance and they will be sent a link to the application form by email. The deadline for registration is the 12th January 2023
More information is available in this brochure.