United Nations
Ireland's membership of the United Nations has been central to our foreign policy since we joined in 1955. The principles and values enshrined in the UN Charter are those which we have always strived to promote and protect.
The principles and values enshrined in the UN Charter are common goals held by Ireland, and our EU partners, including:
maintaining international peace and security
promoting the peaceful settlement of disputes
promoting and protecting human rights and fundamental freedoms
promoting economic and social development
The UN has a key role in addressing the challenges of today: climate change; global poverty; defending human rights; eliminating the threat posed by nuclear weapons; peacekeeping in conflict zones; and, helping in a humanitarian crises caused by natural disasters or conflicts.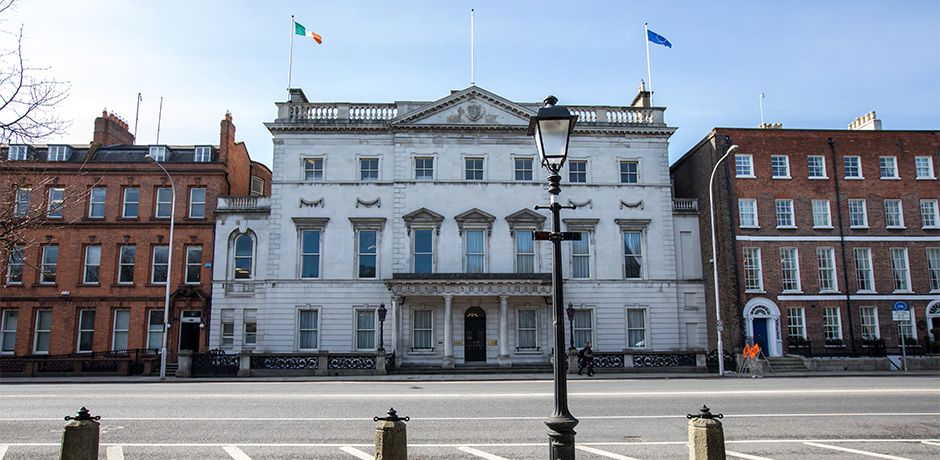 Ireland and the UN
We have been a member since 1955 and liaise with the UN and its agencies primarily through our Permanent Missions to the UN in New York, Geneva and Vienna. Through our active participation at the UN, Ireland, despite its small size, can impact on global issues.
Download the Ireland United Nations Security Council Booklet 2021-2022
Human Rights Council
Our election to the Human Rights Council (HRC) of the UN for the period 2013-2015 gives us a prominent platform for Human Rights advocacy in the period ahead.
Peacekeeping
Ireland has a proud tradition in UN peacekeeping operations. Irish troops have been serving the cause of peace around the world under the UN flag for over fifty years.
Development assistance
Our support for key UN development agencies allows Ireland to widen the reach of our own development programmes.
Irish people at the UN
Irish nationals have served the UN with distinction. Former President of Ireland, Mary Robinson served as UN High Commissioner for Human Rights from 1997 – 2002 and in March 2013 was appointed as UN Special Envoy for the Great Lakes region.