St. Patrick's Day 2019
St Patrick is the patron saint of Ireland and 17th March, better known as St Patrick's Day, is our national holiday.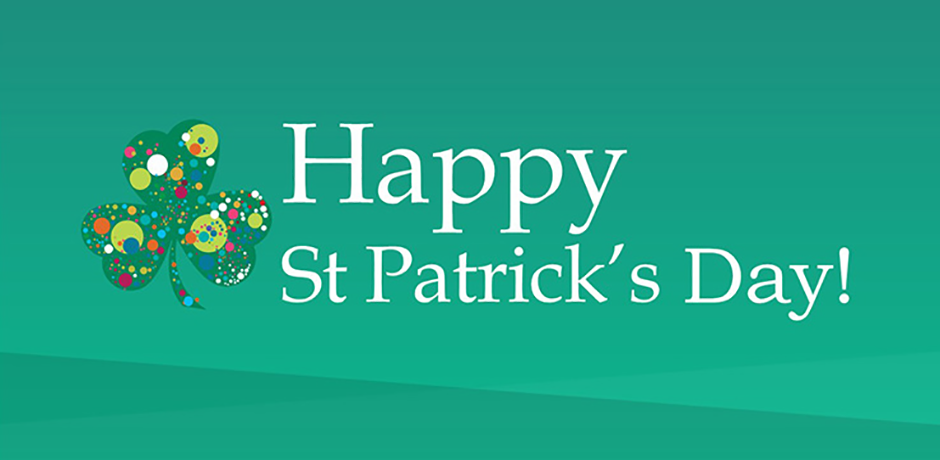 History of St Patrick
Captured by raiders as a 16-year-old in northern Britain, Patrick was taken across the Irish Sea by pirates. He spent six years in captivity here, during which time he worked as a shepherd. Escaping from six years of bondage after receiving a spiritual vision, Patrick returned to Ireland decades later, to share his Christian faith with Irish pagans, and working to abolish slavery and human sacrifice in the process.
Patrick is also famed for using the three-leaf shamrock to share information about the Trinity, and the shamrock is now a well-known symbol of Ireland, worn on 17th March, St Patricks' Day. Legend also has it that St Patrick banished snakes from the island of Ireland.
Modern St Patrick's Day
St Patrick's Day attracts levels of publicity and media attention unmatched by the national day of any other country. It provides a unique opportunity to increase awareness of Ireland and our history, culture and values across our network Missions abroad, and to celebrate our bonds with the global Irish family, our diaspora of over 70 million.
It is a great time for Ireland to engage with and thank long-standing partners, friends and voluntary and community organisations around the world for their ongoing support and their contributions to this country and to the Irish overseas.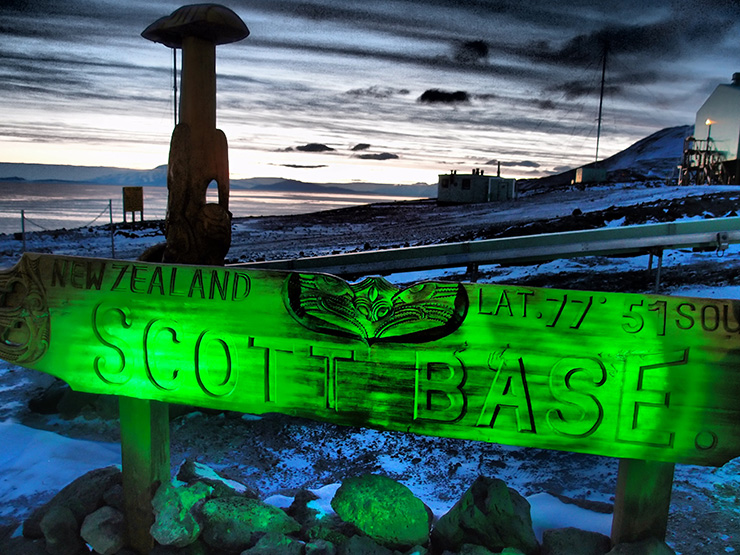 Scott Base, Antarctica- The most southern site going green on St Patrick's Day
This year's St Patrick's Day programme was informed by the government's Global Ireland initiative, our most ambitious plan to renew and expand Ireland's international presence,
The Taoiseach, Tánaiste, Ministers, Attorney General, Ceann Comhairle and Cathaoirleach will visit a record number of 58 countries this year to promote Ireland as a great place to live, visit, study, work and do business.
This year's St Patrick's Day programme will also serve as a platform to express our commitment to the European Union and ministers will visit all 27 European capitals over this period.
Visits will also be paid to our newest Missions established in Wellington and Vancouver, and to our soon-to-open Missions in Bogota, Santiago, Mumbai, and Los Angeles.
Ministers will engage with governments, leaders and influencers and emphasise key economic messages, underline our commitment to the restoration of the institutions in Northern Ireland, and advance our campaign for a seat on the Security Council of the United Nations in 2020-21.
These visits provide an extremely valuable means of advancing Ireland's strategic interests renewing relationships with the Irish overseas, enabling enhanced levels of political, commercial and media engagement in the markets involved, generating opportunities for Irish business as well as facilitating discussions on a range of important bilateral issues.
This year more than 240 sites will go green for St Patrick's Day worldwide. This is the tenth year that Tourism Ireland's Global Greenings initiative supported by our Embassy network makes the 17th March a truly global celebration.
St Patrick's Day 2019: A Message from President Michael D. Higgins