Ireland In Frame exhibition launch
News
18 September 2020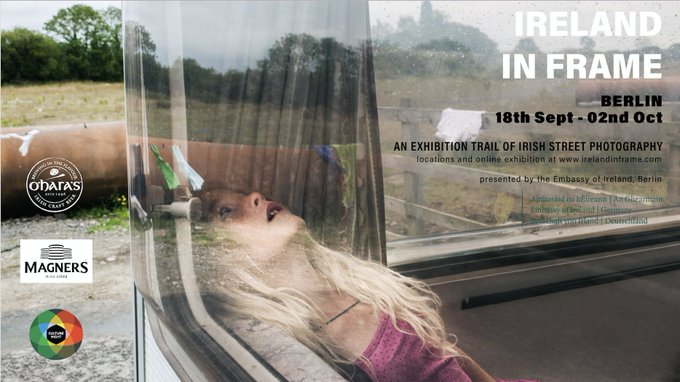 Ireland In Frame
Ireland In Frame
On Friday 18 September, under the stewardship of Ms. Candice Gordon, the recently appointed Head of Cultural Affairs at the Embassy of Ireland, the embassy was proud to host the opening of the Ireland In Frame exhibition.
The exhibition, launched to coincide with Ireland's long running and prestigious Culture Night, presented the work of a number of photographers whose works in this series, predominantly focussed on street photography, thus bringing the urban landscapes and people of Ireland, to the streets of Berlin.
Showcasing a broad spectrum of real Irish life, as captured through the lenses and writings of a number of highly talented artists, including Eamonn Doyle, Birte Kaufmann, Jeanette Lowe, Lorcan Finnegan, Kenneth O'Halloran, Laura Jean Zito and Aosdána poet, Gabriel Rosenstock, the exhibition is physically installed in a number of locations across Berlin and viewable on the dedicated website www.irelandinframe.com
Speaking at the socially-distanced launch of the exhibition that will run until 02 October, Ambassador Nicholas O'Brien said that photographs are a wonderful way to communicate directly from the subject to the viewer and they are an immediate line of connection that both allures and intrigues, ultimately deepening bonds and understanding.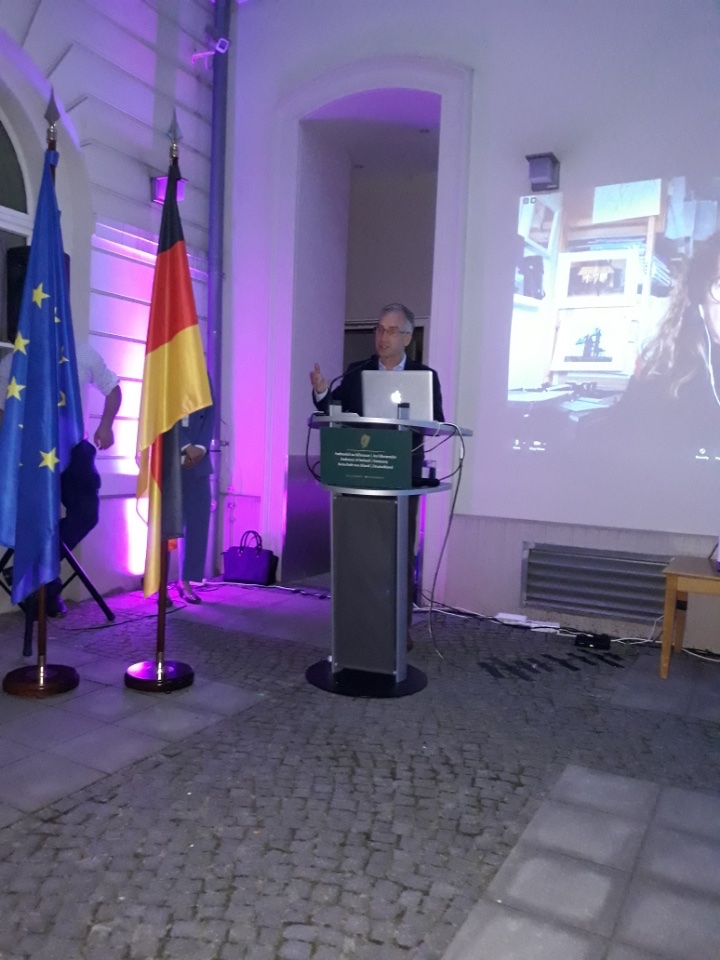 Ambassador Nicholas O'Brien speaking at the opening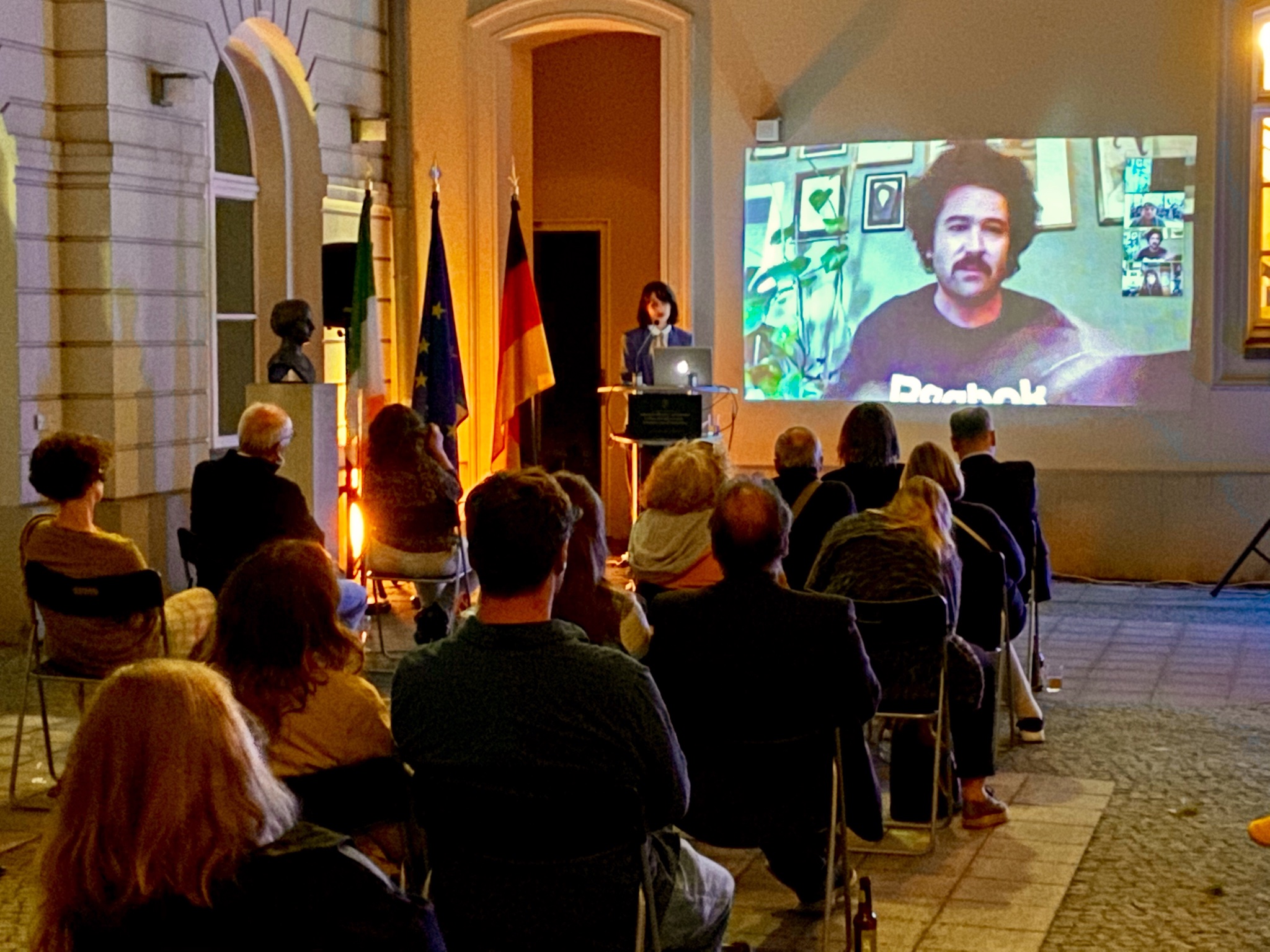 Head of Cultural Affairs, Ms. Candice Gordon hosting the online engagement with the artists.