5th Annual Meeting of NICCoNA
News
13 January 2023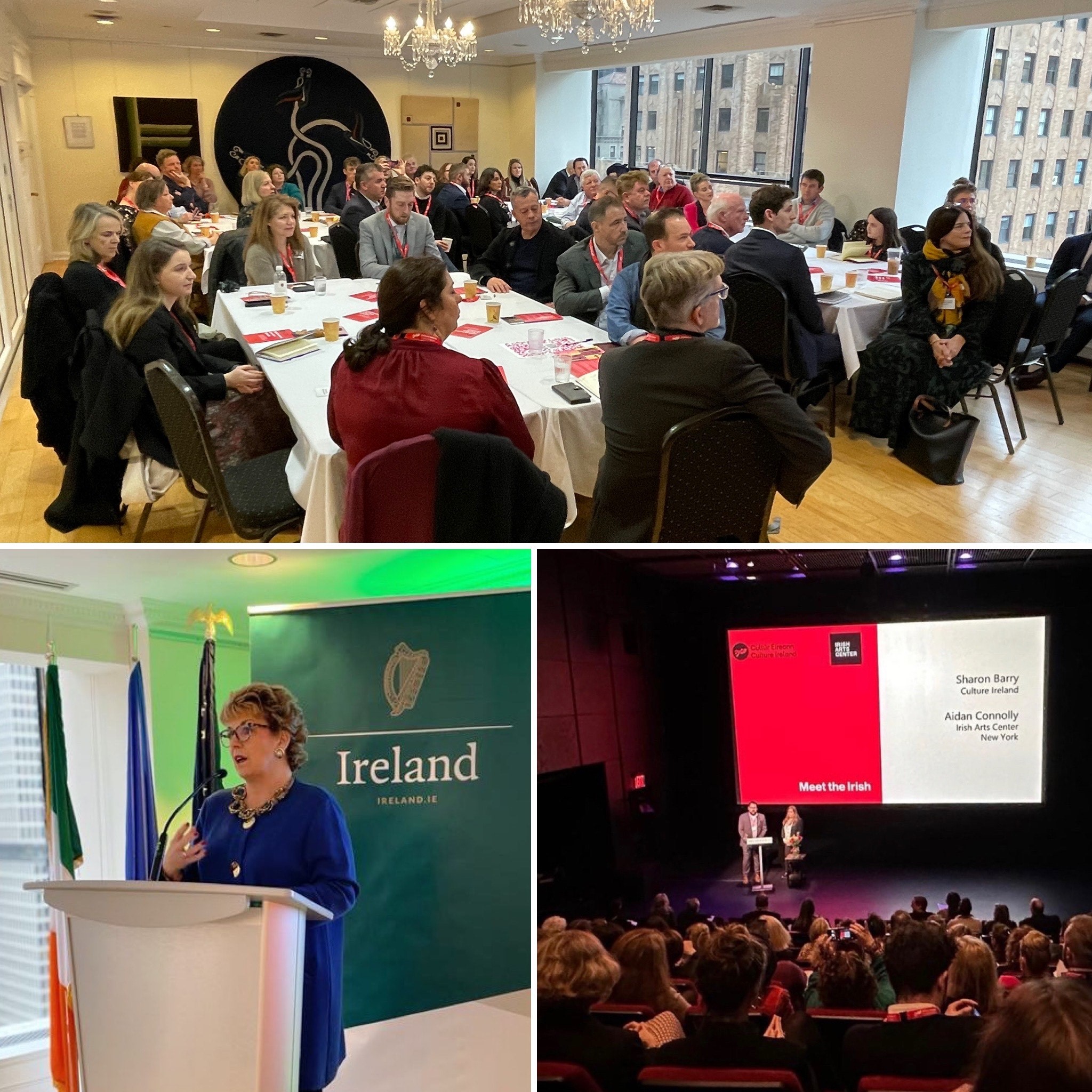 Friday, 13 January 2023 – Representatives of over 30 North American-based Irish culture organisations met Culture Ireland and members of Ireland's consular network for the 5th annual meeting of the Network of Irish Cultural Centres of North America (NICCoNA).
Co-hosted by the Consulate General of Ireland in New York and Culture Ireland, NICCoNA is a state-and-province wide association of presenters and programmers of Irish culture based in the USA and Canada.
Ambassador Geraldine Byrne Nason, Consul General Helena Nolan, Director General of Global Ireland, John Concannon, and Director of Culture, Eugene Downes, welcomed the delegates, who were also joined by Vice-Consuls from each of the 9 U.S. Missions.
Director of Culture Ireland, Sharon Barry and Associate Director, Ciaran Walsh led the meeting alongside Cultural Officers from the Consulates in New York and Los Angeles, Nik Quaife and Síobhra Quinlan.
The delegates then attended a Culture Ireland showcase of Irish performing arts at Irish Arts Center in New York, which featured over 20 works ready for touring the U.S. by Irish artists and organizations including The Abbey Theatre, Druid Theatre, Once Off Productions, Jean Butler and Michael Gallen.