Regional Problems in the Middle East and North Africa
Ireland supports efforts to encourage reform and to build democratic institutions in the MENA region and to develop bilateral links with the countries of the region. We also help to encourage effective responses to emergencies where they develop.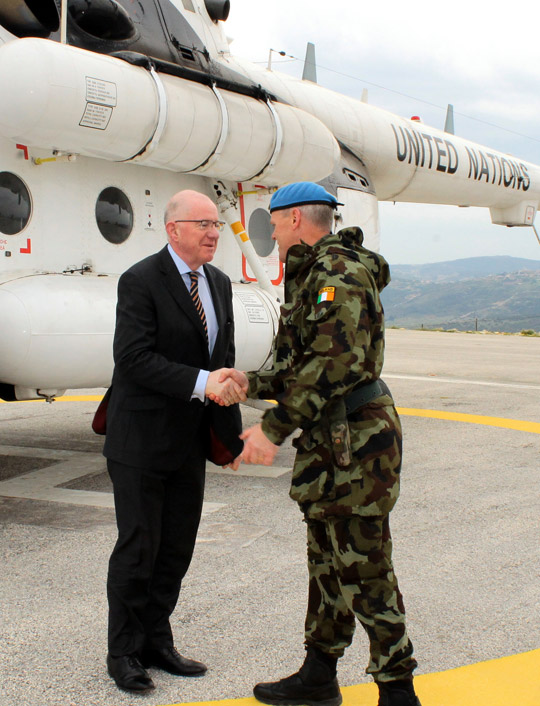 Ireland: supporting democratic change in the Middle East and North Africa
In recent years, instability in the Middle East and North Africa has been on the rise. The aspirations of the people of the region for greater freedom and participative democracy have been powerfully expressed but remain mostly unfulfilled. Popular rejection of authoritarian regimes has in some states contributed to a wide collapse or curtailment of state authority, which has in turn been exploited by violent groups. Ireland supports UN and EU efforts to promote political solutions to these crises, and humanitarian responses to their effects. Irish peacekeepers continue their strong presence in UN peacekeeping missions in the Middle East region. Currently, Irish peacekeepers are serving in UN missions in Lebanon, the Golan Heights, Western Sahara, and the UN Truce Supervision Organisation in Jerusalem.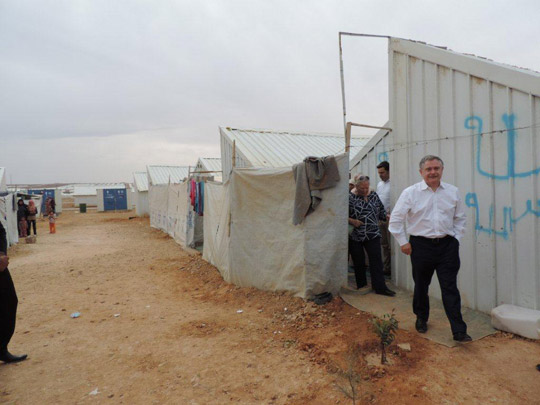 Current Crises
Among the most pressing current concerns is Libya, where violence and political paralysis has raised the spectre of a failed state on Europe's immediate southern frontier. We support the continuing UN efforts to reach a political settlement which can unite the warring factions.
Across the region, especially in Syria, Iraq and Libya, vacuums in effective state authority have been exploited by groups such as ISIS. The growing catalogue of horrors perpetrated by such groups is appalling. Neighbouring countries are struggling to cope with the masses of refugees fleeing the Syrian conflict.
The conflict in Syria is impacting on the wider region, giving rise to the largest humanitarian emergency in decades and, together with continuing instability in Iraq, has fuelled the growth of extremist fundamentalist movements, such as ISIS. We are providing urgent humanitarian assistance for those affected by the Syrian conflict. To date, Ireland has committed over €41 million to the response to the humanitarian crises in Syria and in neighbouring countries.