Minister's Welcome
Message from Minister Helen McEntee, T.D.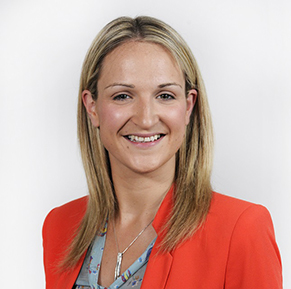 The Irish contribution to the development and progress of the EU has been notable ever since our accession to the EEC in 1973 and, as Minister of State for European Affairs, I would like to see this contribution continue and, indeed, grow.
Over the years, Irish EU officials have occupied key positions within the European institutions, holding many of their most important posts. There have been six Secretaries-General of the European Commission since 1957, two of whom have been Irish – David O'Sullivan and Catherine Day. Considering Ireland's size, this is an impressive achievement.
It is imperative that Irish citizens continue to serve the EU institutions. By doing so, Irish people will remain at the heart of Europe and maintain influence over the course that it will take in the years to come.
An EU career can be extremely rewarding: It brings with it the opportunity to influence policies that affect the lives of all EU citizens, it provides the chance to work in a multi-cultural, dynamic and vibrant workplace and it also allows for a lifetime of different jobs and experiences.
While the path to a career with the institutions is competitive, obtaining one of these much sought after posts is far from impossible. This website is here to help you through the process. This invaluable resource offers information services, advice and support for anyone considering an EU career.
By visiting this site, you have taken an important step along the path to a career in the EU – I would like to offer you my very best wishes on your journey.
Helen McEntee T.D.
Minister for European Affairs