The Embassy's History
Find out about the Embassy's history, including the establishment of diplomatic relations and some of our former Ambassadors.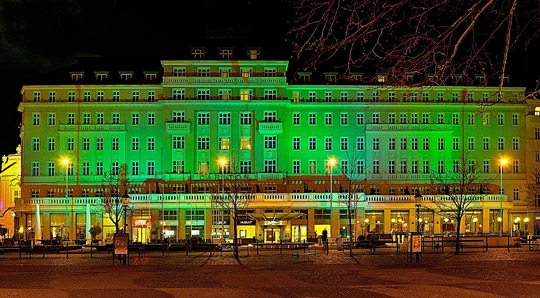 Diplomatic relations between Ireland and Slovakia
Ireland and the former Czechoslovakia did not have diplomatic relations prior to World War II. In 1929, the then Czechoslovak Consulate was established in Dublin. It continued its operation until January 1947 when the then Czechoslovak State Secretary Vladimir Clementis informed the Irish Government of the intention to establish a Czechoslovak Embassy in Dublin. Receipt of this letter by the Irish Government marked the opening of Czechoslovak-Irish diplomatic relations.
In April 1950, the then Czechoslovak government decided to terminate operation of the Embassy. It was not until December 1975, that representatives of both countries signed a joint agreement on setting up Embassies, with a clause stating that neither side would establish a diplomatic representation until 1979. During the 1970s, a Czechoslovak Trade Mission was established in Dublin. Diplomatic relations were carried out through Ambassadors resident in third countries. The former Czechoslovakia was dissolved on 1 January 1993.
The Slovak Republic established a resident mission in Dublin headed by a Chargé d'Affaires in 1997. An Ambassador was appointed in 2002. A resident Irish Embassy opened in Bratislava in 2001.
Former Ambassadors of Ireland to the Slovak Republic are:
| | |
| --- | --- |
| H.E. Thomas Lyons | 2001 - 2004 |
| H.E. Declan Connolly | 2004 - 2008 |
| H.E. Kathryn Coll | 2008 - 2012 |
| H.E. Brian McElduff | 2012 - 2013 |
| H.E. Anne-Marie Callan | 2013 - 2017 |
| ​H.E. Hilda Ó Riain | 2017 - 2021 |
| H.E. Dermot McGauran | 2021 - |