St Brigid's Day 2020 at the Embassy of Ireland
News
11 December 2019

St Brigid's Day at the Embassy of Ireland
We welcomed guests to the Embassy on Thursday 30th January for our annual St Brigid's Day celebration of the enormous talent & creativity of women from Ireland and beyond. The evening featured a variety of talks, performances and panel discussions showcasing trailblazing women who are making their mark in diverse fields such as music, poetry, literature, theatre, science and technology, and diplomacy.
The wonderful Siobhan McSweeney of Derry Girls joined us as MC for the evening, with a very special guest appearance from Aisling Bea.
Thank you to all of our outstanding participants for their insight, words of wisdom and all of the fun & laughter on the evening.
St Brigid's Day at the Embassy of Ireland 30th January 2020
Find out more about our St Brigid's Day 2020 participants below:
Sheree Atcheson
Listed as one of the UK's Top Most Influential Women in Tech and an international multi-award winner for her services to diversity and Inclusion in industry, Sheree Atcheson is the Head of Diversity and Inclusion of Monzo and a Global Ambassador at Women Who Code. Sheree has worked in many different contexts providing leadership and training to develop diversity and inclusion strategies.As a passionate advocate for gaining and retaining women in the tech industry, she launched and since 2013 has led the award-winning UK expansion of Women Who Code.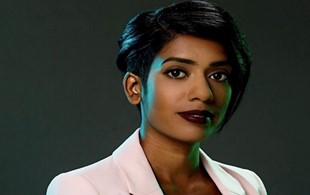 Moya Cannon
Moya Cannon is an Irish poet with six published collections, the most recent being Donegal Tarantella. The mountains, the sea and humanity's primal and enduring responses to the beauty of our increasingly endangered earth are the inspiration for many of her poems. Music, particularly traditional Irish music, has always been of deep interest to Moya and are constant themes in her work. She has delivered many readings accompanied by musicians and singers. Moya received the Brendan Behan Award and the O'Shaughnessy Award, and was Heimbold Professor of Irish Studies at Villanova University in 2011. She has been editor of Poetry Ireland Review and is a member of Aosdána.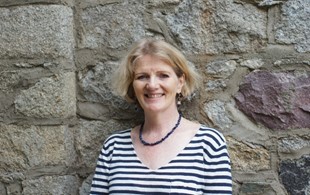 Ruth Gilligan
Ruth Gilligan is an Irish writer and academic based in the UK where she holds the post of Senior Lecturer in Creative Writing at the University of Birmingham. She has published four novels to date and was the youngest person ever to top the Irish Bestsellers' list. Ruth's fifth novel, The Butchers, is set during the 1996 BSE crisis and will be published in March 2020. Ruth holds degrees from Cambridge, Yale, UEA and Exeter, and is an ambassador for the global storytelling charity Narrative 4, for which she has coordinated 'story exchanges' between groups of disparate young people from the UK and Ireland.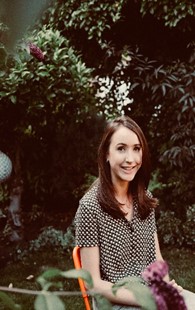 Anne Griffin
Anne Griffin is the author of When All Is Said, the number one Irish bestseller and winner of the Irish Book Awards' Newcomer of the Year 2019. Anne's short story works have featured in, amongst others, The Irish Times and The Stinging Fly. When All Is Said has also been published in the United States and Canada, and will be translated into 16 foreign languages. Anne worked in Waterstones in both Dublin and London before leaving the book-selling profession to undertake a Postgraduate Diploma in Community and Youth Work at Maynooth University. She has worked for various charities, including Women's Aid, Youth Work Ireland and the Dyslexia Association of Ireland. Born in Dublin, Anne now lives in Mullingar with her husband and son.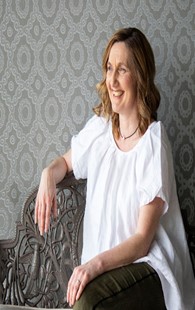 Sonja Hyland
Sonja Hyland is a career diplomat and is Political Director at Ireland's Department of Foreign Affairs and Trade. She joined the Department in 1996 and served in Stockholm, Brussels and Madrid, as well as in Development Cooperation Division, Political Division and Corporate Services Division at Headquarters. She was appointed as Ambassador to Mexico in 2013 (also accredited to Cuba, El Salvador, Nicaragua, Costa Rica, Colombia, Venezuela and Peru) and as Ambassador to Ethiopia in 2017 (also accredited to the African Union, IGAD, South Sudan and Djibouti). She took up duty as Political Director in August 2019.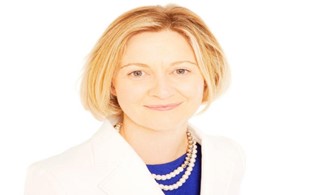 Irish Pensioners Choir
The Irish Pensioners Choir have become something of an institution in the London Irish community. The choir comprises older Irish people from the length and breadth of Ireland now living in and around London. They come together to sing Irish songs and to preserve and pass on the culture and heritage of their generation of emigrants. Founded by Sally Mulready, the choir have performed in venues throughout the UK, and are happy to turn their voices to events ranging from the St Patrick's Day main stage in Trafalgar Square and ITV game shows to care homes for older people in London. World-class Irish piano player Billy Faughnan has accompanied them for much of the last decade.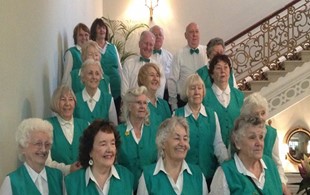 H.E. Yamina Karitanyi
H.E. Yamina Karitanyi is currently the High Commissioner for the Republic of Rwanda to the UK, and non-resident Ambassador to Ireland since September 2015. Prior to this posting, from April 2014 Ambassador Karitanyi was the Head of the Tourism and Conservation portfolios at the Rwanda Development Board, the Government's agency mandated with fast-tracking economic development in the country. During her tenure as Head of Tourism and Conservation, the Department saw innovative new products enhanced in Tourism, including the re-integration of Lions in Akagera National Parks and Rwanda's conservation achievements highlighted globally. Ambassador Karitanyi was appointed High Commissioner for the Republic of Rwanda to the Republic of Kenya, stationed in Nairobi, in May 2012, having previously served as Minister Counsellor at the mission since August 2010. During her tour of duty as High Commissioner to Kenya, trade and diplomatic relations between Rwanda and Kenya enhanced significantly. Having held various senior positions over 10 years at GoodWorks International, a strategic consulting and advisory firm that services multinational corporations and governments, in the USA and East Africa, prior to which she was Marketing Analyst at Carrier Corporation, Ambassador Karitanyi has a proven track record in international business, operations management, business negotiations and Diplomacy. Ambassador Karitanyi holds a BS in Business Studies (1998) from Buffalo State College, USA, and an MBA from Rochester Institute of Technology (2000), USA. She is fluent in English, French, Kinyarwanda and Swahili.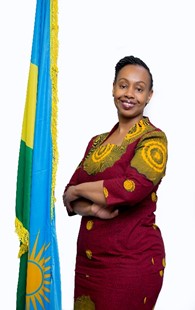 Jess Kidd
Jess Kidd was raised in London as part of a large family from County Mayo and has won praise for her authorial ingenuity and imagination. Her debut, Himself, was shortlisted for the Irish Book Awards in 2016, the Authors' Club Best First Novel Award 2017 and longlisted for the John Creasey (New Blood) Dagger 2017. Her second novel, The Hoarder, was shortlisted for the Kerry Group Irish Novel of the Year 2019 and longlisted for the 2020 International Dublin Literary Award. Her latest book, the Victorian detective tale Things in Jars, has been released to critical acclaim. Jess's first children's book, Everyday Magic, will be published in June 2020. Jess is currently working on her fourth novel and on TV projects with leading UK and international TV producers.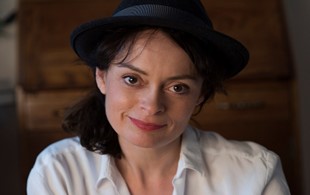 Lisa Lambe
Lisa Lambe is one of Ireland's most sought-after performers both at home and overseas. She has been described by The Irish Times as "the finest singer and actor of her generation". Lisa has just finished an extensive run in the Abbey Theatre performing in Last Orders at The Dockside by Dermot Bolger,and recently performed a headline show at the 2019 Galway International Arts Festival.Lisa is delighted to begin 2020 with a headline show at TradFest Dublin and a performance at the Glasgow Royal Concert Hall for the Celtic Connections festival. She will perform a number pieces from her new album, Juniper, at the Embassy. Lisa wrote the album during a year in Roundstone, Connemara. She then took to the wilds of Donegal to record the full project in Attica Studios, Gweedore, with her band.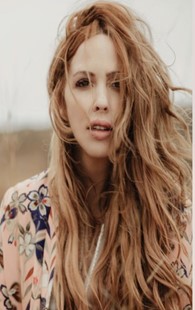 Síle Maguire
Síle Maguire has been Ireland's Ambassador to Spain Andorra and Tunisia since 2017. This is Síle's second posting in Spain, as she served there as Consul on her first assignment abroad from 1994 to 1997. Following her first posting in a European capital, Síle has enjoyed assignments in the Americas, holding the post of Deputy Head of Mission in Ireland's Embassy in Mexico City (2000–2004) and in Africa with her posting as Ambassador to Ethiopia, South Sudan and Permanent Observer of Ireland to the African Union (2008–2012). Síle's most recent assignments at Department of Foreign Affairs and Trade Headquarters were as Chief of Protocol and before that as Latin America and Caribbean Director.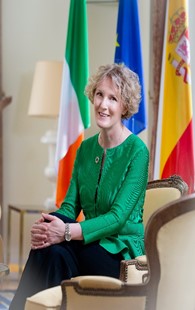 Harriet Mathews, CMG OBE
Harriet Mathews was appointed Director for Africa at the Foreign & Commonwealth Office in September 2018. Harriet joined the FCO in 1997. She is an Africa specialist and has held three other positions related to Africa, including the Head of East and West Africa Department. Harriet has also been Head of Energy in the Foreign Office and has worked in Brazil, Israel and Afghanistan. She was awarded the OBE in 2005 for her work on West Africa.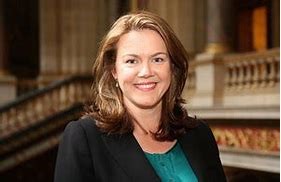 Mary McKenna, MBE
Mary McKenna is an Irish technology entrepreneur and angel investor. She co-founded online learning company Learning Pool in Derry in 2006 before selling it in 2014 to return to working with earlier stage start-ups and scale-ups. In the last five years, Mary has worked extensively with first-time and female entrepreneurs. She angel invested in eight early-stage tech start-ups to date, four of which have female founding teams and two that are Northern Irish companies. Mary is one of the Entrepreneurs-in-Residence at University of Oxford, a member of the NI MATRIX panel, an advisor to several governments, an EU Horizon 2020 innovation judge, a trustee of a small number of charities and social enterprises, and the first-ever Entrepreneur-in-Residence at St Mary's College—an all-girls secondary school in Derry. Mary was awarded an MBE by Her Majesty the Queen in the 2014 New Year's Honours for services to digital technology, innovation and learning.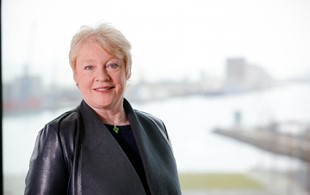 Aoife McLysaght
Aoife McLysaght is a Professor of Genetics in Trinity College Dublin and has made significant contributions to the understanding of the human genome, as well as the genomes of other animals, plants and viruses. Aoife takes a keen interest in communicating science to the general public in an engaging and accessible manner. She is on the editorial board of Molecular Biology and Evolution, Genome Biology and Evolution, and Cell Reports, and has been a regular columnist for The Irish Times science page. Aoife receives frequent invitations to speak at major international conferences and participates in the organisation of international meetings. She was elected President of the Society for Molecular Biology and Evolution in 2017.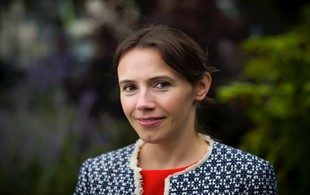 Siobhán McSweeney
Siobhán McSweeney is originally from Cork and holds a BSc from University College Cork. She studied acting at Central School of Speech & Drama, London, and Ecole Philippe Gaulier, Paris. She has worked at the Abbey Theatre, Royal Shakespeare Company, National Theatre, Royal Court, Donmar Warehouse, and Royal Exchange. Siobhán's film and television work is varied and includes roles in The Fall, No Offence, London Irish, Porters, Extra Ordinary and, of course, Derry Girls. She had just finished filming 'Louis Wain' with Benedict Cumberbatch and 'Anthony' for BBC. Siobhán has recently decided that she can write, despite no one asking her to do so.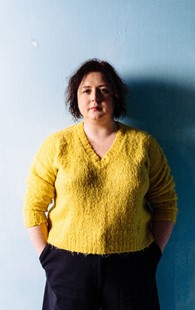 Claire O'Connell
Dr Claire O'Connell is a science writer based in Ireland. She has a PhD in cell biology from University College Dublin (UCD), where she is now an Adjunct Professor at the UCD School of Biomolecular and Biomedical Science. Claire holds an MSc in Science Communication from Dublin City University. She writes regularly for The Irish Times and works with numerous research-focused organisations. In 2016, Claire was named Irish Science Writer of the Year for her work communicating scientific topics to wide-reaching audiences.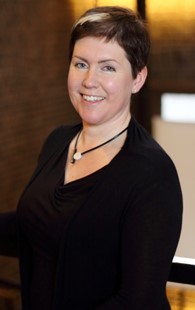 Marian Richardson
Marian Richardson is a multi-award-winning broadcast journalist and producer working across the fields of current affairs, politics and the arts. Her career in RTÉ radio and television has spanned from presenting Bosco to producing Today with Pat Kenny and Drivetime with Mary Wilson as well as theseminal series Giant at my Shoulder. She presented the very popular programme Playback with Marian Richardson on RTÉ Radio 1 for nine years and is the co-founder, along with Mary Wilson, of the festival touring company Four Savvy Women.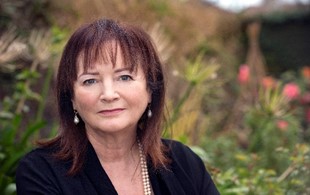 Róisín Seoighe
Róisín Seoighe began her musical journey as a sean nós singer hailing from the Connemara Gaeltacht. By seven years of age, she had appeared on The Late Late Toy Show and travelled to Liverpool as part of an Irish cultural delegation with then President Mary McAleese. In 2015, as a 16-year-old student, Róisín won PREDA Ireland's National Song Contest with self-composed Freedom Song. She was nominated for Nós 2017's Irish language Up and Coming Artist Award and won Gael Linn's Song of the year award with "Síneadh do lámh" in the same year. She was Ambassador for the Irish language as part of Ireland Culture Night 2019 at which she represented Ireland's Gaeltacht regions. She is currently studying Irish and Music at the National University of Ireland, Galway.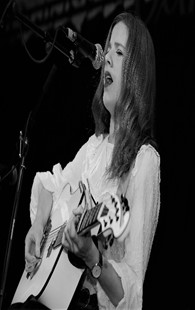 Melanie Simpson
Melanie Simpson is a presenter and producer of The Irish Jam on Riverside Radio, London. Originally from Bray, Co. Wicklow, she moved to London in January 2016. In 2017, she joined Riverside Radio after completing a course in stand-up comedy and began with the station's "The Irish Jam" in January 2018. In 2018, Melanie starred in the feminist dark comedy play Sex Waitress written by Ellie Rowland-Callanan, which had a run at The Edinburgh Fringe Festival. She co-hosts a bi-annual feminist cabaret night called "Crimson Grenade" in aid of period poverty charities. Melanie is an advocate for greater gender representation in media and the arts and has a specific interest in alternative, hip-hop and electronica music.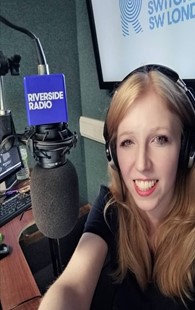 Caroline Spillane
Caroline Spillane is Director General of Engineers Ireland, the all-island professional body for over 25,000 engineers. Prior to undertaking this role, Caroline was the CEO at the Medical Council of Ireland. Caroline has held senior roles in both public and private sector organisations including Assistant National Director with the Irish Health Service Executive and CEO ofCertified Public Accountants in Ireland. She holds a number of non-executive director roles, including ESB Networks, the Health Information and Quality Authority (HIQA), and Chairs the HIQA Audit, Risk and Governance Committee. She also sits on the Medicine and Health Sciences Board of the Royal College of Surgeons Ireland.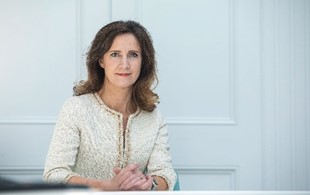 C‌aroline Wheeler

Caroline Wheeler was appointed Deputy Political Editor of The Sunday Times in 2017. She has covered the scandal of contaminated blood for almost two decades and recently she brought to light one of the biggest cover-ups in NHS history, revealing that thousands of elderly patients may have died because of faulty syringe drivers. She has also brought in numerous front page stories on Brexit, including exclusive details of the government's no-deal contingency planning known under the code name Yellowhammer.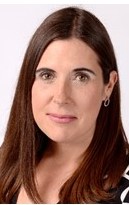 ‌