John Gerrard Exhibition at the UCCA in Beijing
The Embassy is pleased to announce its support of an exhibition by renowned Irish artist John Gerrard at the Ullens Center for Contemporary Art which will open to the public between 9 June and 7 August.
This will be John Gerrard's first exhibition in China and will feature his three recent major works - Farm, Exercise and Solar Reserve.
More information including visiting times can be found on the event poster and by visiting the UCCA Exhibitions website.
The UCCA press release can be accessed here.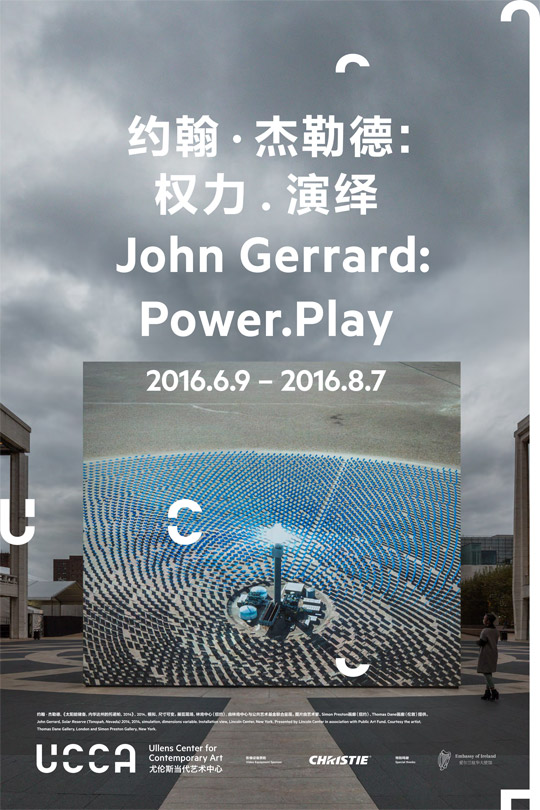 ‌