GreenLight: Atlanta Consular Region
News
26 September 2023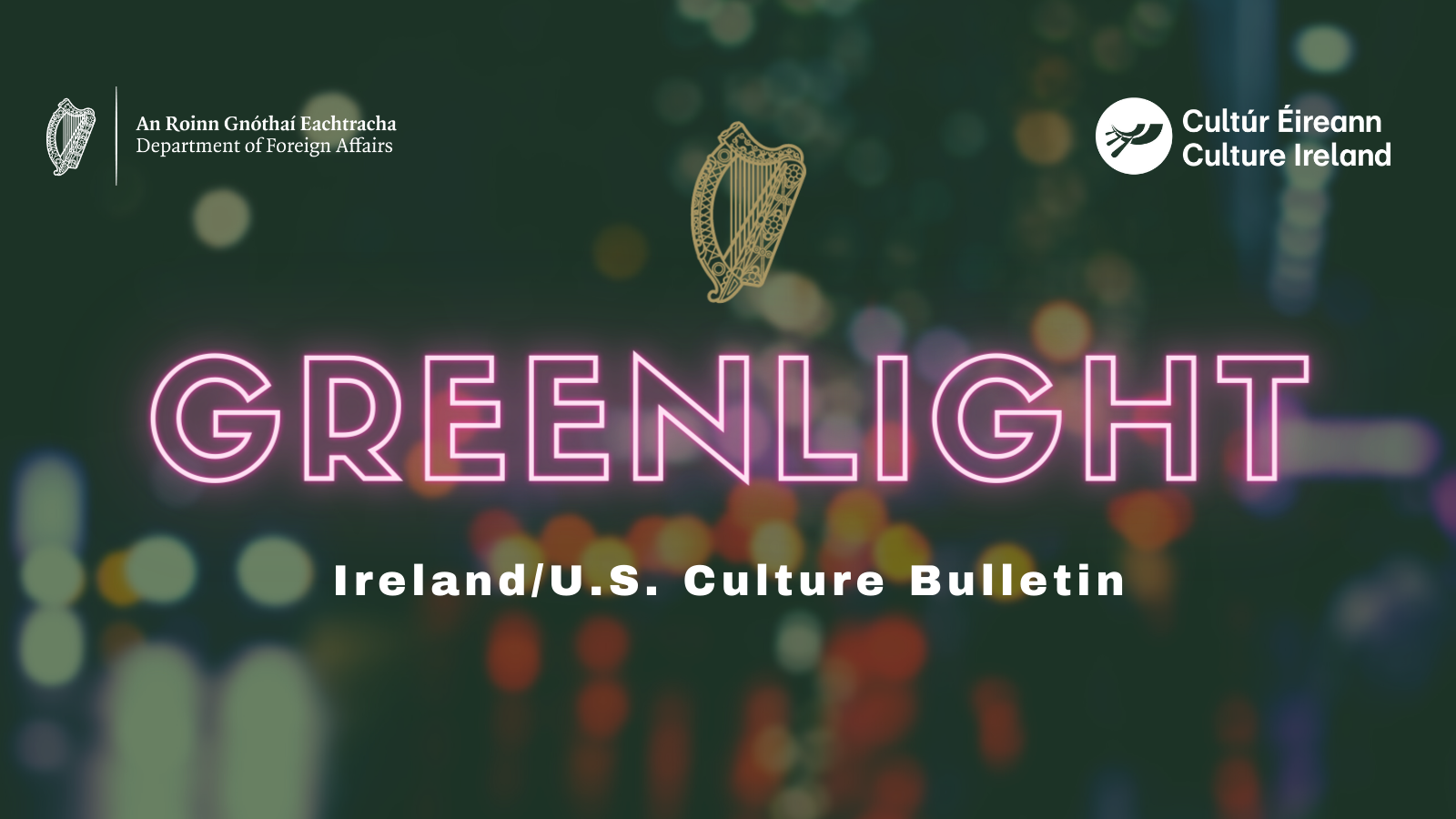 As featured in the DFA/Culture Ireland GreenLight Bulletin, find below a selection of Irish cultural events taking place in Atlanta and the Southeast states of Georgia, Kentucky, North Carolina, South Carolina and Tennessee.
Subscribe to the GreenLight Bulletin Mailing List.
Presentations/performances/events supported by Cúltur Éireann/Culture Ireland are denoted with an asterisk*. Learn more about Culture Ireland funding.
---
Sept 15 - Dec 15: Atlanta-based Emory University has launch Chercher: The Interactive Index to the Letters of Samuel Beckett in Public Archives, a new website to aid scholars in researching the author's correspondence. The exhibit Selections from the Samuel Beckett Collections will be showing at the Emory Rose Library until December 15.
3, 5, 6 October: Irish megastar Hozier performs at Red Hat Amphitheater Raleigh NC, Ascend Amphitheater Nashville TN, Ameris Bank Amphitheatre Alpharetta GA. Full tour information and ticket details can be found here.
15 October: The Consulate will have a group in the Atlanta Pride Parade -- email EventsAtlanta@dfa.ie if you'd like to join us.
19 October: Ireland's Minister for Housing, Heritage and Local Government will unveil a plaque dedicated to the memory of the Irish and Irish Americans who died at Andersonville Prison during the American Civil War. All welcome to attend the unveiling ceremony at 10:00am at Andersonville National Historic Site.
21 October: The Consulate will have a pop-up tent at the Southern Festival of Books in Nashville to promote Irish literature and Ireland as a destination for bookworms. Come by and say hello if you're in the area! Northern Ireland author Lucy Caldwell will be reading at an event--the festival schedule to be announced soon.
29 October: Galway Film Fleadh winning documentary 'The Graceless Age - The Ballad of John Murry' will be showing at Indie Memphis Film Festival. More information can be found here.
2 November: A Cappella Books welcomes Irish-American author Alice McDermott to the Jimmy Carter Presidential Library to discuss her highly anticipated new novel, Absolution. McDermott will be in conversation with Atlanta's Tayari Jones, author of the New York Times bestseller, An American Marriage. Event is at 7:00PM.
*3-5 November: IrishFest Atlanta takes place in Roswell GA with a weekend of performances, workshops, and events promoting Irish music, dance, film and culture. Headliners include The Ashley Davis Band, and Dervish. The festival will have a film programme this year, curated by Simon Gibney.
5 November: Speakeasy presents Irish post-punks Gilla Band at Aisle 5 in Atlanta.
*3-12 November: The Charleston Literary Festival in South Carolina features approximately 30 events starring world-class international speakers. Claire Keegan will be in conversation with Fintan O'Toole on Friday November 3rd (ticket information - **now sold out!) and Paul Muldoon on Friday November 10th (ticket information).
27 November: The 25th Anniversary tour of The Lord of the Dance will be at Atlanta Symphony.
21-22 December: Celtic Woman: A Christmas Symphony will be at Atlanta Symphony.
---
The Atlanta Irish Language Study Circle continues to meet 7-9pm the second Thursday of every month at Emory Clairmont Campus SAAC. To learn more, please email atlanta.irish.learners@gmail.com