Tánaiste welcomes US Congressional delegation, led by Speaker Nancy Pelosi, to Dublin
News
16 April 2019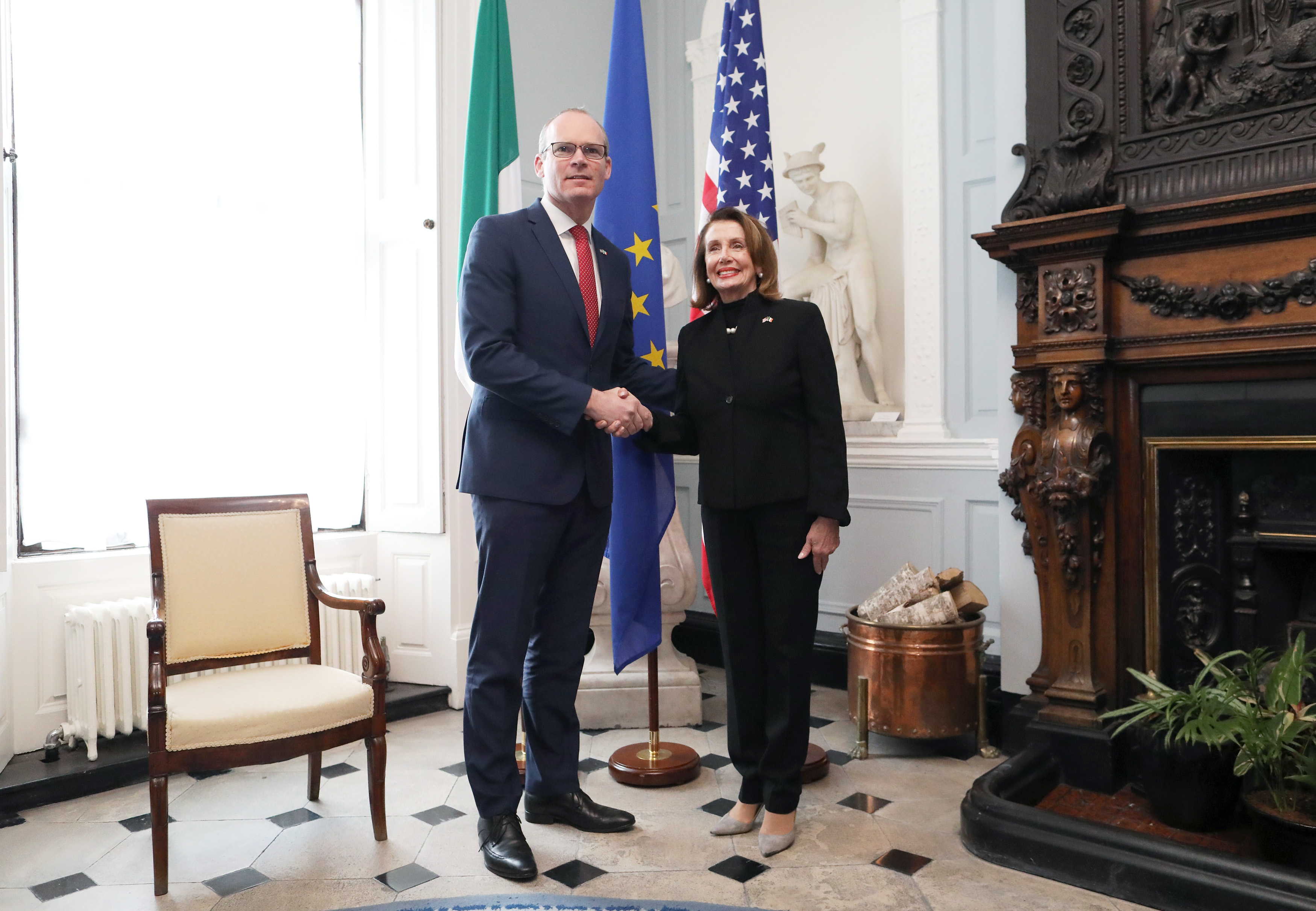 Tánaiste welcomes US Congressional delegation, led by Speaker Nancy Pelosi, to Dublin
The Tánaiste this afternoon welcomed the Honourable Nancy Pelosi, Speaker of the US House of Representatives, and a delegation of eight Congressional leaders to Dublin for their first official engagement of their two-day visit to Ireland.
Greeting the Speaker and delegation ahead of a lunch at Iveagh House, the Tánaiste, Simon Coveney, T.D. said:
"Today is an important occasion at the start of a significant visit – an occasion to celebrate the deep and enduring US-Ireland ties of kinship and friendship, of culture and trade, of shared interests and shared values.
"I welcome Speaker Pelosi and her delegation as strong and steadfast friends of Ireland. I and my colleagues in Government deeply appreciate US Congressional support for peace on this island, and for the provisions and promise of the Good Friday Agreement. I know that we also share huge ambition for the future Ireland – US relationship, an ambition set out in the Government's new Strategy for the US.
"I look forward to an exchange on Northern Ireland and North-South issues ahead of the delegation's visit there later this week, and on all aspects of Ireland-US relations, including the vibrant economic and trading relationship between our two countries; people-to-people links and immigration; foreign policy issues; and on how Ireland can play a constructive role in strengthening the EU-US relationship into the future."

ENDS