Statement from Tánaiste Simon Coveney after Cabinet
Press release
02 April 2019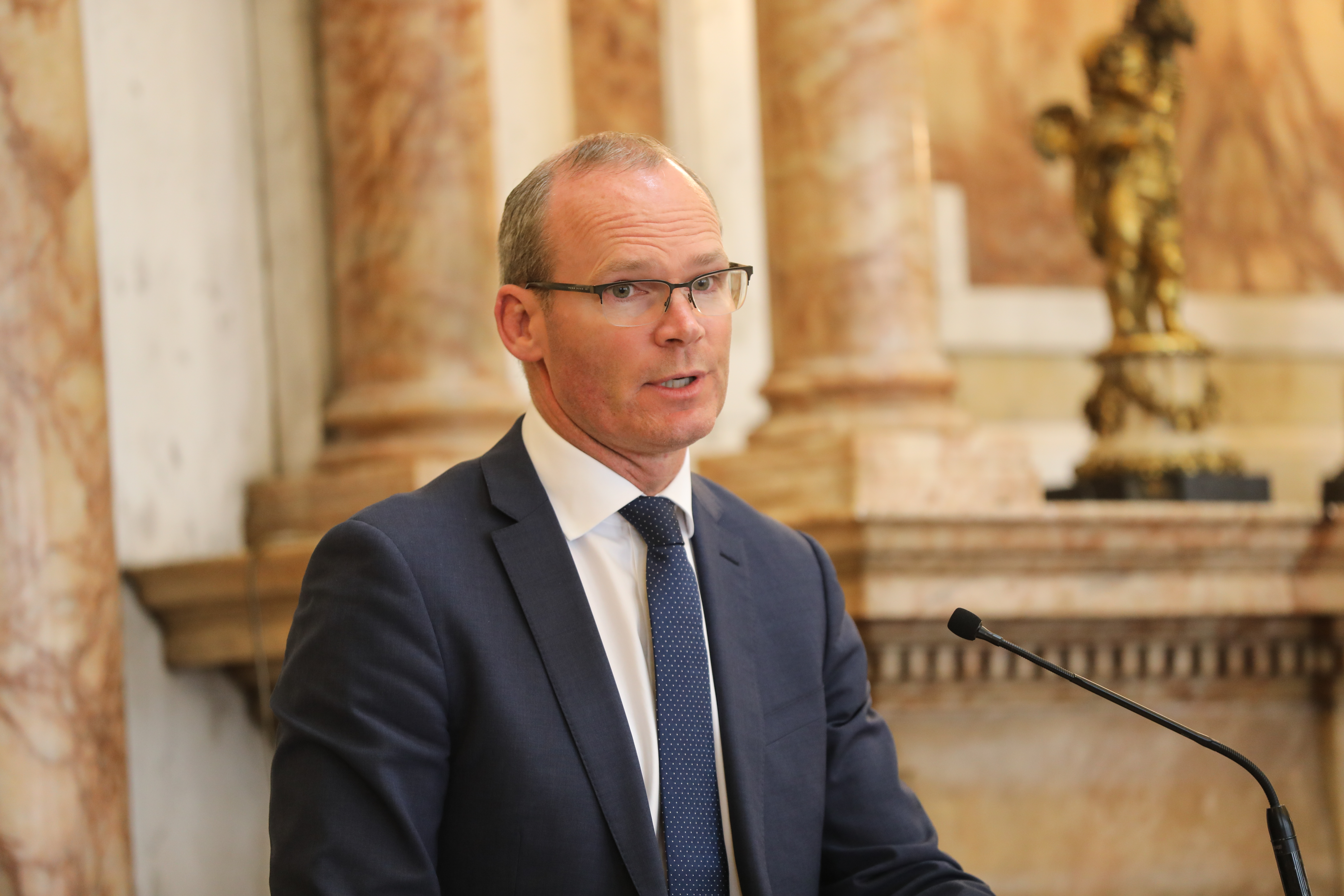 The Government (Tuesday April 2nd) met to discuss Brexit, the latest political developments in London and receive an update on the country's state of preparedness.
Given the failure to date of the UK to ratify the Withdrawal Agreement, the Government noted the continuing possibility of a no deal Brexit and agreed that preparations and communications with business and citizens should not lose pace.
In particular, the government discussed:
- The need for businesses who trade with the UK to obtain an EORI number (Economic Operator Registration and Identification number) by contacting revenue.ie. The government noted this registration must be completed by these businesses if they wish to continue to trade with the UK in the event of no deal.
- The high level of staffing, infrastructure and ICT preparations that has been undertaken at our ports and airports for customs checks on an East/West basis.
- Continued access to certain EU programmes for residents and students in Northern Ireland in a no deal scenario.
- Continued high demand in Irish passport applications and an increase in motorists with UK driving licenses, who are resident in Ireland, exchanging their license in order to be compliant with the law in case of no deal (600 motorists exchanging per day).
- The readiness of the Brexit Omnibus Act containing a suite of no deal measures across 9 government departments which was signed into law by President Higgins on March 17th.
- The Cabinet also noted that discussions have intensified with the European Commission on protecting the integrity of the Single Market while avoiding a hard border in the case of no deal.
Speaking afterwards, Tánaiste Simon Coveney said:
"Any type of Brexit is going to mean change and we cannot offset all of the damage of Brexit, but we can be ready. Businesses who have not obtained their customs number should do so now. Each business has to register with Revenue - the government can't file these applications - so it's incumbent on firms to do it now."
All information for citizens and business on Brexit can be obtained on gov.ie/Brexit
ENDS
Press Office
April 2nd 2019