New Ambassadors present Credentials
News
16 October 2018
Their Excellencies, the Ambassadors of Israel, New Zealand and the Republic of Paraguay presented their Letters of Credence to the President at Áras an Uachtaráin today.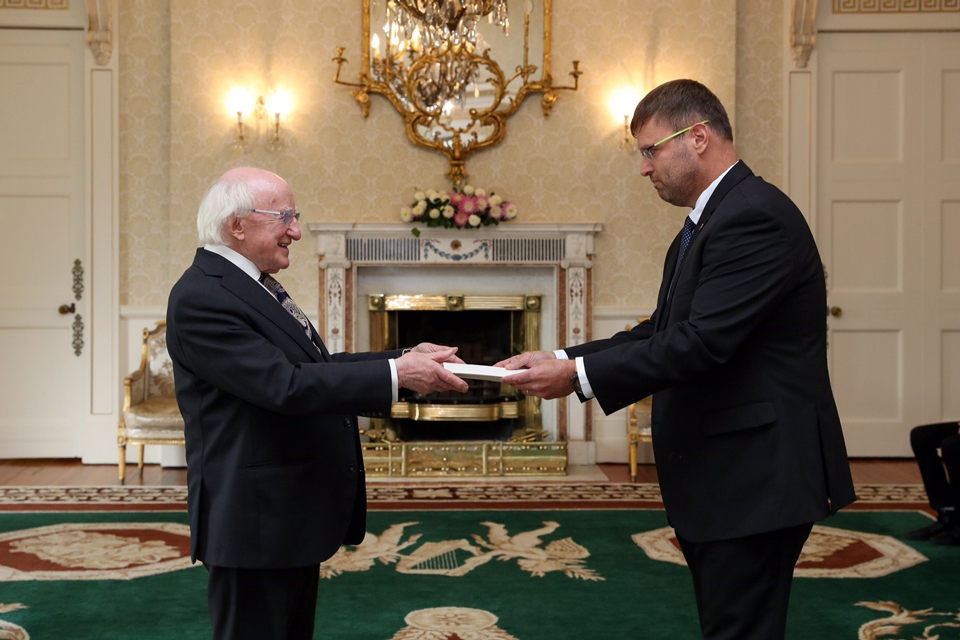 H.E. Mr. Ophir Kariv, Ambassador of Israel was accompanied by his wife, Mrs. Moriya Hoter-Kariv and his children, Shahar, Aviad and Harel Kariv and Mrs. Orli Weitzman, Deputy Head of Mission.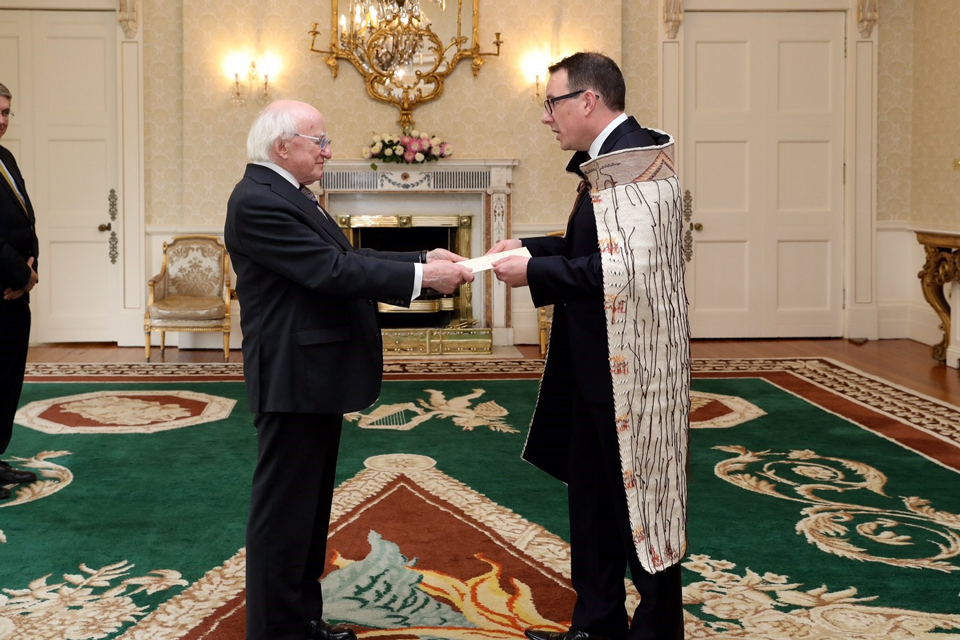 H.E. Mr. Bradley Burgess, Ambassador of New Zealand was accompanied by Mr. Tony Harris, Attaché, Embassy of New Zealand. H.E. Mr. Burgess will be the first resident Ambassador of New Zealand to Ireland.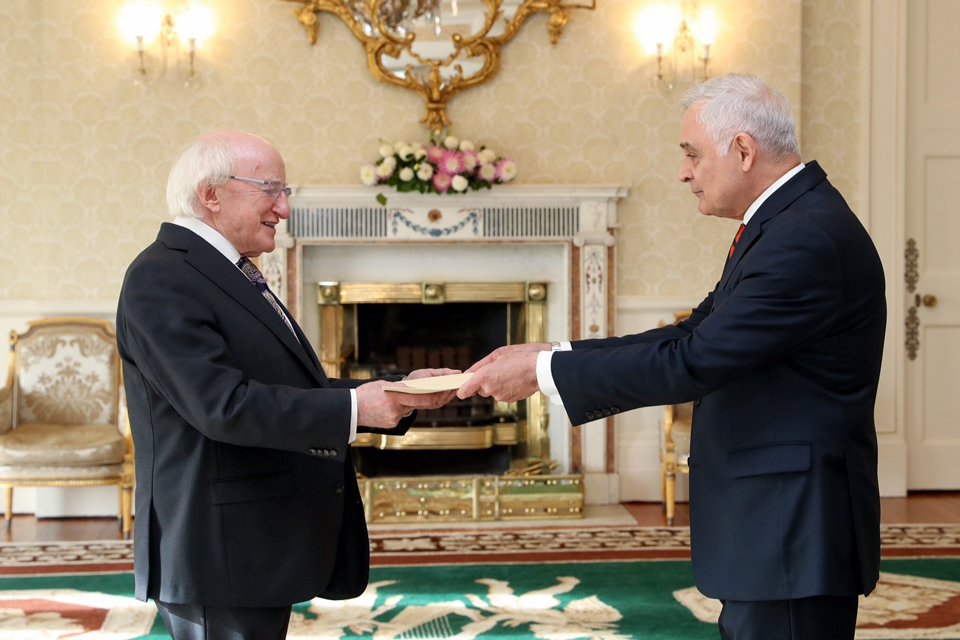 H.E. Mr. Genaro V. Pappalardo, Ambassador of the Republic of Paraguay, travelled from London for the event.
Minister Jim Daly, T.D, Minister of State at the Department of Health with special responsibility for Mental Health and Older People represented the Government at the ceremony.
The following were also present: Mr. Art O'Leary, Secretary General to the President; Col. Liam Condon, Aide-de-Camp to the President; Mr. Niall Burgess, Secretary General, Department of Foreign Affairs and Trade; Mr. Feilim McLaughlin, Mr. Joe Brennan and Ms. Marylee Wall, Protocol, Department of Foreign Affairs and Trade.
The Ambassadors were accompanied to and from Áras an Uachtaráin by an Escort of Honour consisting of a motorcycle detachment drawn from the 2 Cavalry Squadron, Cathal Brugha Barracks, Dublin, under the command of Lieutenant Grattan O'Hagan.
A Guard of Honour was provided at Áras an Uachtaráin by the 1 Mechanised Infantry Company, Defence Forces Training Centre, Curragh Camp, Co. Kildare under the command of Second Lieutenant Conor Jamieson.
Captain Fergal Carroll conducted the Army No. 1 Band, Cathal Brugha Barracks, Dublin.
Ends