Tánaiste Coveney hosts French Foreign Minister Le Drian
14/5/18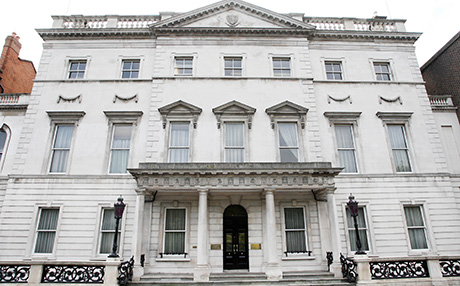 Tánaiste Coveney hosts French Foreign Minister Le Drian
The Tánaiste and Minister for Foreign Affairs and Trade, Simon Coveney T.D., will host his French counterpart, Jean-Yves Le Drian, in Farmleigh this evening for discussions on Brexit, the Middle East Peace Process, EU-Africa relations and the negotiations on the EU budget (the multi-annual financial framework).
The Ministers will discuss the current state of play in the Brexit negotiations and the Tánaiste will reiterate Ireland's appreciation for the solidarity shown by France on the Irish specific issues.
The two will take stock of recent developments in theMiddle East Peace Process and explore the prospects for progress in the coming months. The Ministers will consider the Joint Comprehensive Plan of Action (JCPOA) with Iran, in light of the decision by President Trump to abandon the deal and ahead of a meeting tomorrow between France, Germany, the UK and Iran on next steps.
The meeting will include a discussion on EU-Africa relations and, in particular, how to enhance political dialogue between Europe and Africa in order to ensure both sides can engage better on delivering the Sustainable Development Goals and tackling common challenges such as climate change, migration and the eradication of poverty.
Finally, the Tánaiste and Minister Le Drian will compare notes on the European Commission's proposal, published last week for the multi-annual financial framework (MFF) which runs from 2021 to 2027.
Speaking ahead of the meeting, the Tánaiste said:
"Ireland and France have a shared analysis of many of the foreign policy challenges we face together. I am looking forward to working through a number of key files this evening with Jean-Yves Le Drian to get the benefit of his perspective and see where we can make progress together on these pressing issues."
ENDS
PRESS OFFICE
13 May 2018
Contact Details
---
Tel: +353 (0)1 408 2268
Tel: +353 (0)1 408 2274
Tel: +353 (0)1 408 2276
Tel: +353 (0)1 408 2280