Minister travels to Washington D.C. for meetings with senior US politicians on Capitol Hill
31 January 2017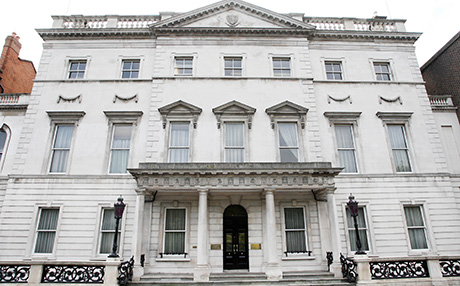 Minister for Foreign Affairs and Trade, Charlie Flanagan travels to Washington, D. C. for meetings with a series of senior US politicians on Capitol Hill
The Minister for Foreign Affairs and Trade, Mr Charles Flanagan, T. D., travels to Washington, D. C., today for a 3 day visit. He will undertake a number of business engagements, as well a number of meetings with Congressional leaders.
The Minister said:
"This visit is an important opportunity to meet with US Congressional leaders and to have an exchange of views with on matters of common interest and concern between Ireland and the United States. I am also looking forward to meeting with members of the Irish business community in the Washington, DC, area."
Upon arrival on Tuesday evening, 31 January, the Minister will address the AGM of the Irish Network DC. This a professional networking organisation for Irish, Irish-Americans and friends of Ireland in the Washington metro area.
On Wednesday, 1 February, the Minister will hold a series of meeting with US Congressional leaders, both Republican and Democrat. This includes meetings with US House Speaker, Paul Ryan, House Majority Leader, Kevin McCarthy and House Minority Leader, Nancy Pelosi. The Minister will also meet with members of the bi-partisan Congressional Friends of Ireland group. He said:
"My meetings with senior political leaders on Capitol Hill provide an opportunity for me to discuss a range of issues of interest and concern to Ireland and the US, including: on-going US support for the Peace Process; Ireland's approach to Brexit; the prospects for immigration reform, as well as recent immigration related measures announced by the US; and economic links between Ireland and the US."
In regard to immigration, these contacts will provide an opportunity for the Minister to convey the Government's concern in regard to the recent announcements by the US Administration which impact on undocumented Irish citizens in the US and, more widely, on citizens of certain designated States. On Thursday, 2 February, the Minister has a number of engagements with representatives of Irish, US and international media outlets based in Washington.
ENDS
Press Office
31 January 2017
Note for Editors:
The Congressional Friends of Ireland is an organization in the US Congress which was founded in 1981 by Irish-American politicians and brings together a broad range of members of the US House from both sides of the aisle who are of Irish-America heritage or a strong interest in Irish affairs. The co-chairs are Congressman Peter King (R – NY) and Richard Neal (D – MA).