Government considers political impasse in Northern Ireland
26 May 2015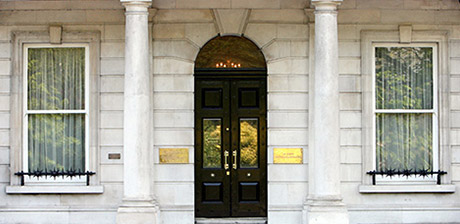 Prior to departing on a trade mission to South Africa, the Minister for Foreign Affairs and Trade, Charlie Flanagan TD made the following comments in regard to the current political situation in Northern Ireland.
"I briefed the Government this morning on the current political impasse in Northern Ireland in regard to welfare reform and related budgetary matters, and its serious implications for the stability of the political institutions at Stormont and for the continued implementation of the totality of the Stormont House Agreement.
The Government agreed that every possible effort must be made to encourage and support the Northern Ireland Executive parties to reach an agreement on welfare reform that is both politically acceptable and financially viable. To that end, the Government will in the coming days remain in close touch with its counterparts in the British Government and with the leaders of Northern Ireland Executive parties, as well as with Senator Gary Hart and the US Administration who played such a helpful role in the achievement of the Stormont House Agreement.
As well as providing a template for financial stability in Northern Ireland, the Stormont House Agreement represents an agreed way forward for addressing the contentious legacy of the past. These are gains worth fighting for and, working with our
partners, the Government is determined that the potential represented by the Agreement will be realised.
At our meeting, the Government also expressed its regret at the illness of the Northern Ireland First Minister and conveyed its best wishes for Peter Robinson's full and prompt recovery."
ENDS
Press Office
26 May 2015