EU Foreign Ministers launch mission to combat people traffickers - Minister Flanagan
22 June 2015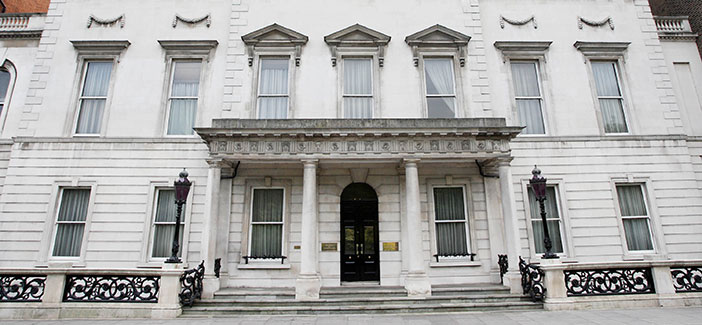 Today EU Foreign Ministers met in Luxembourg. Ireland was represented by the Minister for Foreign Affairs and Trade, Charlie Flanagan, TD. Ministers discussed the migration crisis in the Mediterranean, EU-UN cooperation, the EU's engagement with Asia, and the situation in the former Yugoslav Republic of Macedonia.
Speaking following the meeting Minister Flanagan said:
"The migration crisis in the Mediterranean is extremely serious and requires a multifaceted comprehensive response. The EU is determined to address this crisis using a number of complementary approaches. At our last meeting we agreed that a military mission was required to tackle the ruthless smugglers who are plying their trade by charging vast sums to desperate people before launching them into often dangerous seas in often unseaworthy vessels. This practice has resulted in the loss of thousands of lives. Following weeks of planning, today we launched a new EU military mission in the Mediterranean to address the illegal activities of traffickers.
"Our absolute priority is to prevent more people dying at sea. From an Irish perspective, the LE Eithne continues to work with Italian authorities in search and rescue. Its work is separate to the new EU mission which will work initially to gather information on migration networks in the Mediterranean. Any vessels deployed will be fully equipped to perform search and rescue functions. Ireland is strongly of the view that any further activities will be dependent on agreement on a UN Security Council Resolution. I discussed this issue with UN Secretary General, Ban Ki-moon today. The EU continues to work with the UN to secure this resolution."
EU-UN cooperation was the topic of discussion when Ministers met with United Nations Secretary General Ban Ki-moon. Minister Flanagan added:
"I welcome Secretary General Ban Ki-moon's attendance today at our meeting of EU Foreign Ministers. Ireland is a very active member of both the EU and UN and has long advocated for strengthened cooperation between the UN and the EU. Indeed, the UN and multilateralism has a central place in Irish foreign policy.
"Ministers had a good discussion with SG Ban on how to further strengthen cooperation in areas such as peacekeeping and addressing on-going conflicts, in particular, in Libya, Yemen and Syria. This was SG Ban's first attendance at a meeting of the EU Foreign Affairs Council to discuss foreign policy issues and I proposed to colleagues that this useful engagement become a regular occurrence.
"I also took the opportunity to update colleagues on the on-going negotiations which Ireland is co-chairing on the Sustainable Development Goals taking place at the United Nations in New York."
Ministers agreed to extend EU economic sanctions against Russia until 31 January 2016.
The meeting also discussed EU relations with Asia and the situation in the former Yugoslav Republic of Macedonia.
ENDS
Press Office
22 June 2015