First Irish Humanitarian Summit
02 July 2015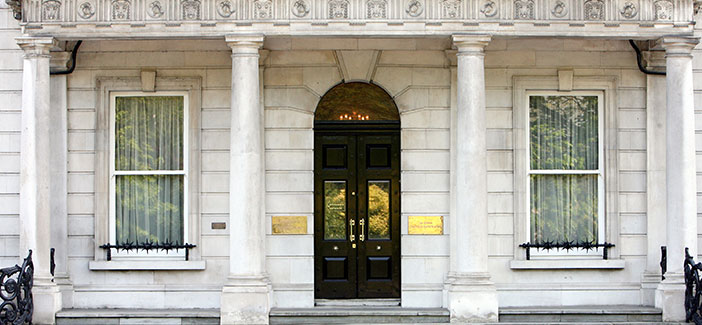 First Irish Humanitarian Summit
Outcomes to influence Irish submission to United Nations.
The first ever Irish Humanitarian Summit (IHS) will take place today (Thursday) at O'Reilly Hall, University College Dublin (UCD). The Summit brings together over 200 leaders from organisations in Ireland who are involved in humanitarian assistance.
The IHS will be addressed by President Michael D Higgins, the Minister for Foreign Affairs and Trade, Charlie Flanagan, TD, and the Minister for Development, Trade Promotion and North South Co-operation, Seán Sherlock, TD.
The Summit will outline how Ireland can contribute to faster, better, and more effective humanitarian action. The recommendations from the Summit form the basis for Ireland's submission to the United Nations in advance of the World Humanitarian Summit which is due to take place in Istanbul next May.
Announcing the Irish Humanitarian Summit, Minister Flanagan stated:
"The number of people affected by humanitarian crises has almost doubled over the past decade, and is expected to keep rising. Humanitarian action must continue evolving in order to keep pace with our rapidly changing world and meet the needs of millions of people now and in years to come.
"I am very proud of the role that Ireland and the Irish humanitarian community has played in the run-up to next year's World Humanitarian Summit in Istanbul. During his visit to Ireland last month, the United Nations Secretary General, Ban Ki-moon, praised Ireland for being one of the few countries to hold a domestic Summit as part of its preparations.
"This Irish process has been characterised by a focus on ensuring that humanitarian decisions are genuinely responsive to the needs of the people affected by humanitarian emergencies".
Speaking at the Summit, the Minister of State for Development, Trade Promotion, and North South Co-operation, Seán Sherlock, TD, said:
"The world is rapidly changing, and every day more and more people are affected by humanitarian emergencies – either natural disasters or conflicts. The humanitarian system needs to find new ways to deal with the enormous challenges and needs that it faces. Both the Irish Humanitarian Summit, and the wider global process that it feeds into, seek to find innovative solutions, engage new actors and forge new partnerships in order to save lives and alleviate suffering of those affected by crises. The Irish Government, through Irish Aid, is fully committed to supporting these processes."
The key message that has emerged from consultations in Ireland is that affected people should be at the centre of all disaster responses and humanitarian action should support affected people to be actors in shaping their own survival and recovery.
The Irish Humanitarian Summit is the culmination of a year-long Irish Consultative Process, involving key groups concerned with humanitarian action in Ireland.
ENDS
Press Office
2 July 2015