Statement by the Tánaiste on the conclusion of the Panel of Parties Talks
31/12/13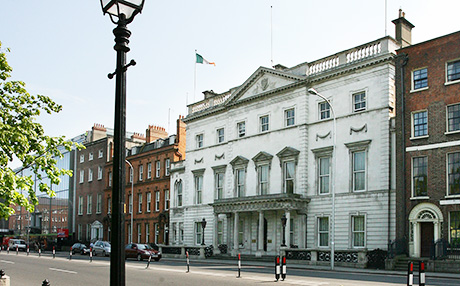 Statement by the Tánaiste on the conclusion of the Panel of Parties Talks
"I am disappointed that agreement was not reached by all the parties this morning in Belfast. I know that many people will be disappointed when this news reaches them.
This is not a step back but rather a step not yet taken. That step forward will have to be taken because it is right and necessary and because people across society are demanding it.
I recognise that significant progress has been made over a short period on the most difficult and contentious issues that face society in Northern Ireland. The progress that has been made must now be safeguarded and built upon.
The Irish Government's objective is, above all, to see Northern Ireland make further progress towards reconciliation. I have made clear to all the Parties our support for their efforts throughout this process. We will continue to work in the New Year with the Northern Ireland Executive Parties and with the British Government. Dialogue is the only way to resolve difficult issues and must guide the way forward.
I want to thank Dr Richard Haass, Professor Meghan O'Sullivan and their team for their persistent and constructive contribution to the talks. Their outreach across society in Northern Ireland has had an enormously positive effect in encouraging people to believe in change and to demand leadership for a united society.
The Parties must continue the important work which they have now set in train."
ENDS
Press Office
31 December 2013
Contact Details
---
Tel: +353 (0)1 408 2268
Tel: +353 (0)1 408 2274
Tel: +353 (0)1 408 2276
Tel: +353 (0)1 408 2280