Minister McEntee participates in a Future of Europe Discussion in Limerick
Press release
04 December 2018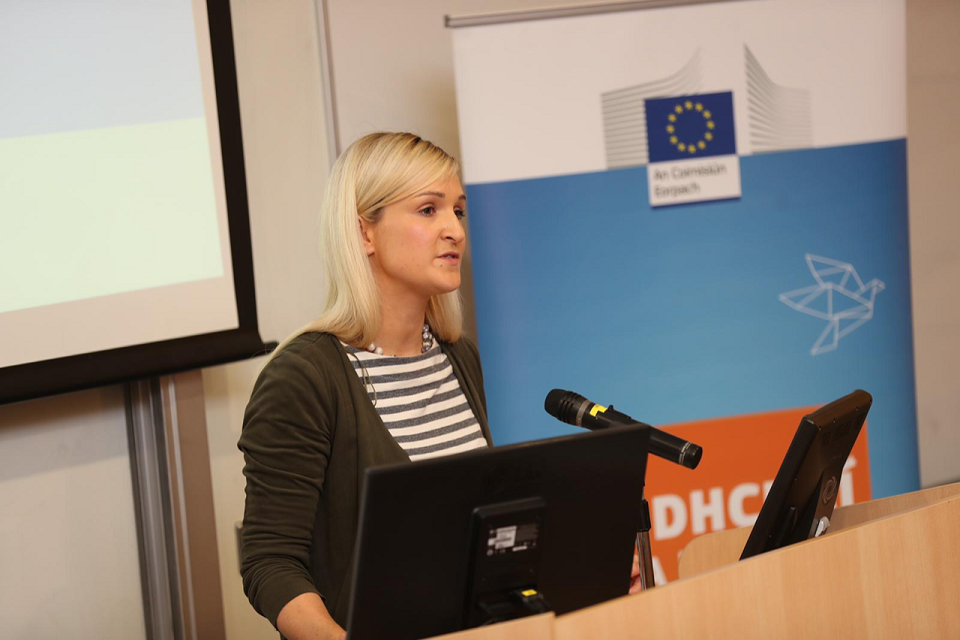 Discussion an opportunity for people in Limerick to shape Europe's Future
Event is part of the Government's Communicating Europe Initiative
Minister Helen McEntee will participate in a Future of Europe dialogue in the University of Limerick today. Minister McEntee said this is an opportunity for people in Limerick to discuss and engage with the debate that is happening across Europe and help to shape its future.

"I am looking forward to participating in another discussion in Ireland on the Future of Europe. Earlier this year we held a number of citizens' dialogues throughout Ireland and we have recently published a narrative report on this process. During the dialogues I announced €100,000 worth of funding to support individuals, groups and organisations in projects aiming to communicate European issues, the role of the European Union and Ireland's place in Europe.

"The organisers of today's event were among the successful applicants under the Government's Communicating Europe Initiative. It aims to deepen public awareness of the role the EU plays in our daily lives and to improve the quality and accessibility of public information on European issues, at a regional and national level.

"All of these dialogues, discussions and debates with citizens will help to shape the future direction of the European Union. Next May, there will be a special European Council;where the focus will be on the Future of Europe. Now is the time to shape that future; so I would encourage people to get involved in the process."

ENDS

|

Níl an leagan Gaeilge ar fáil go fóill, más maith leat an leagan Béarla a léamh féach thíos.